Partners in Education
Herkimer's most generous donors.
The Partners in Education Program recognizes businesses, groups, and private individuals who donate $2,000 or more to the Foundation.
Our partners, through their annual support, receive special recognition throughout the year for their charitable donations. We are so grateful to our partners for the impact they make in our students' lives.
Partners in Education, as of January 2021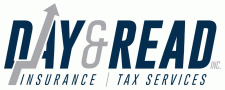 Keith Tucci '91
Mark Tucci '91
The Sunshine Lady Foundation
The Cogar Foundation
Pepsi
Herkimer College Professional Association
Mr. & Mrs. Steven J. Altieri '78
NYE Automotive Group
Charles King
Thomas Disonell
Slocum Dickson Foundation
Doran Larson
Interested in joining this partnership with Herkimer? Contact the Foundation Office at (315) 866-0300 x8268 or fowlerrc@herkimer.edu.