Artist channels challenges, trauma into graffiti art displayed at Herkimer College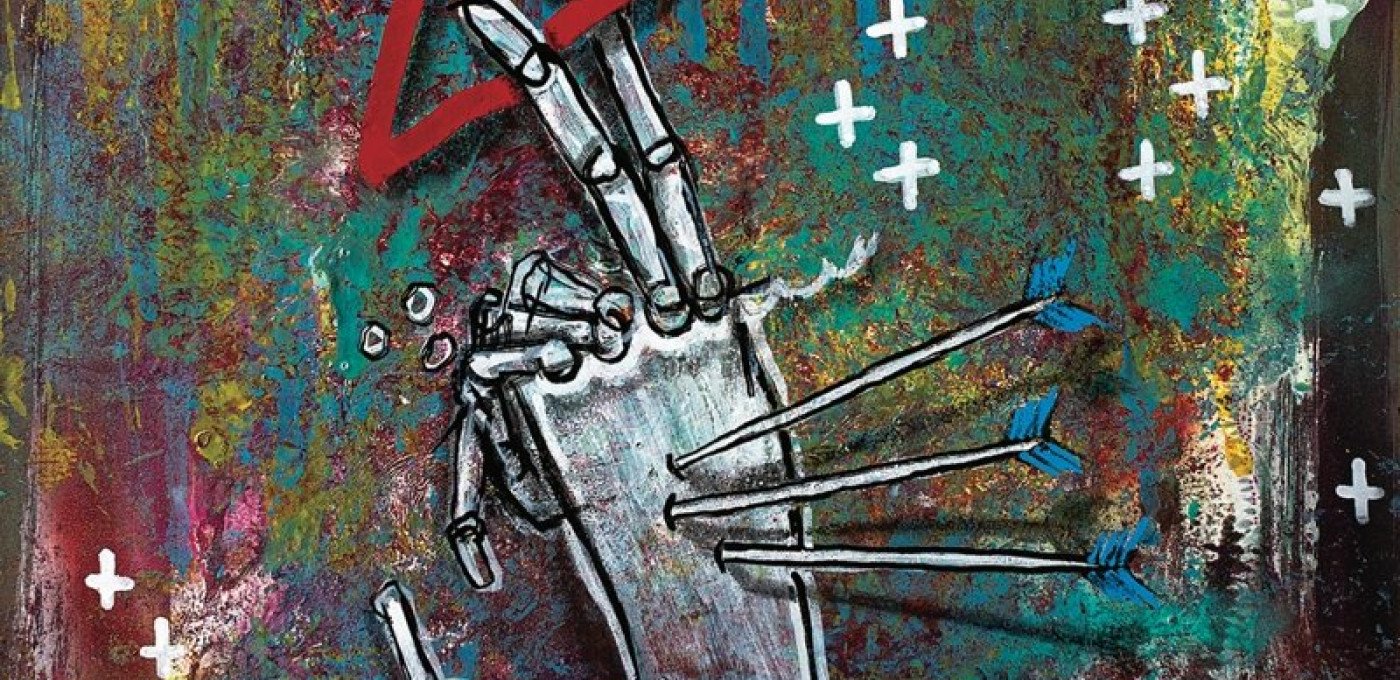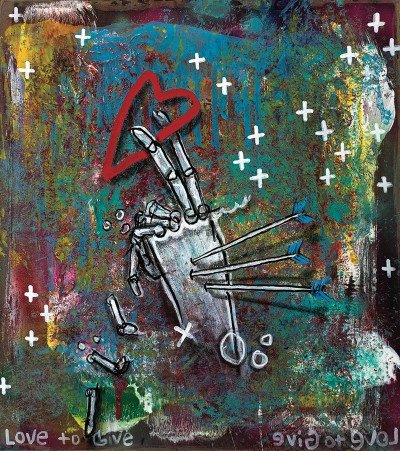 Artist Tony Thompson turns his difficult past into a brighter future through artwork to be displayed at Herkimer College's Cogar Gallery.
Growing up near Syracuse, New York, Thompson's artistic outlook was heavily influenced by the abundance of graffiti and street art around him. After studying fine arts at Mohawk Valley Community College in 2006, he leaned into the unconventional art form and beat an even more unorthodox path by using found objects - discarded planks of wood, old window frames, cardboard from cereal boxes, etc. - as his canvases.
Shortly after deciding to become a full-time artist, Thompson suffered his first of three strokes. He eventually underwent brain surgery, leaving him with ongoing emotional trauma and physical disabilities. However, he said he harnesses that pain into a positive force, channeling it into his artwork.
"They were both the most challenging and best thing to ever happen to me and my life," Thompson said in an artist's statement. "All of my life experiences helped to create a unique style all my own, still heavily influenced by street art, minimalism and life events."
Thompson has since relocated to Utica, New York. His latest exhibit, "Love to Give," will be on display in the Cogar Gallery from Dec. 2, 2019, through Jan. 31, 2020. An artist's reception will be held 5 – 7 p.m. Dec. 9 in the gallery. The Cogar Gallery is open to the public free of charge Monday through Friday from 8 a.m. to 5 p.m. when the College is open. For more information, visit www.herkimer.edu/cogar