Herkimer County HealthNet Presents Funds to Support New Health Professions Program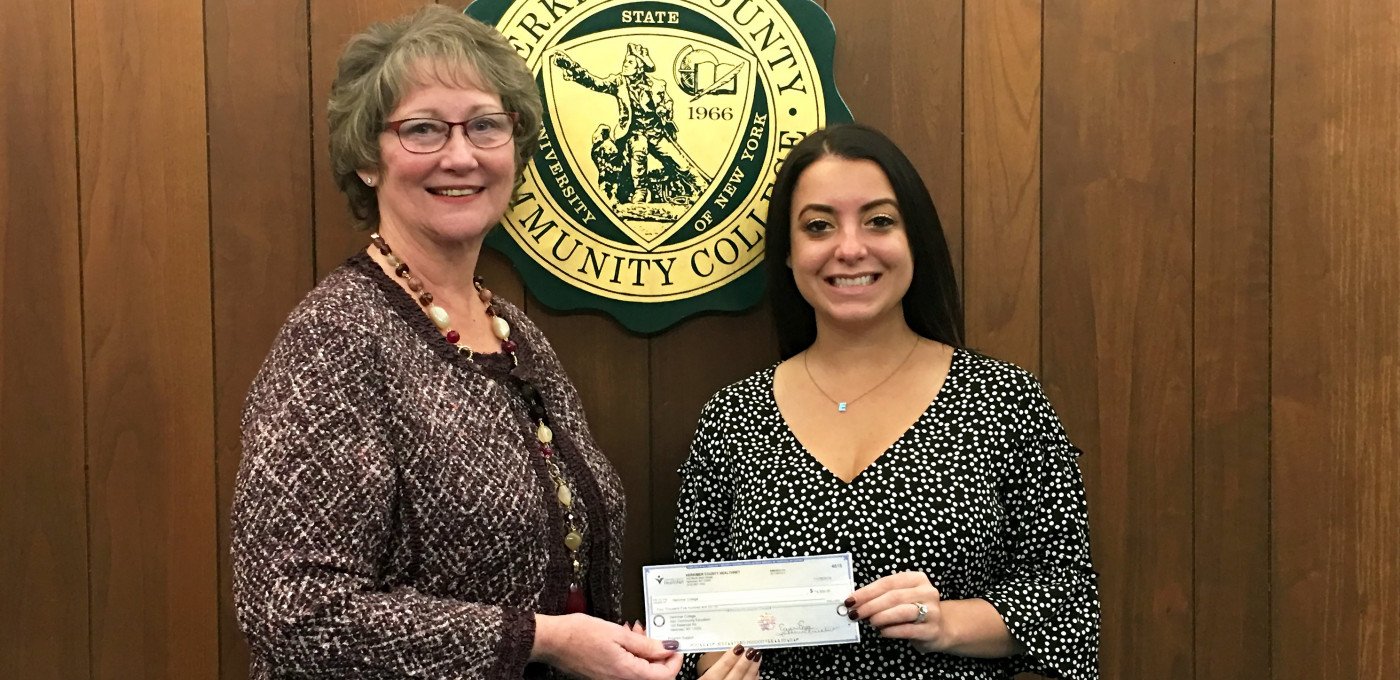 Herkimer County Community College (Herkimer College) is the recipient of a grant from Herkimer County HealthNet (HCHN) to help promote its new Health Professions A.S. degree program.
Herkimer County HealthNet Executive Director Elyse Enea said, "Herkimer County HealthNet is pleased to present a $4,500 grant to help promote and market the new Health Professions program at Herkimer College. This new program will offer students a unique combination of skills and experience needed to grow and thrive in the dynamic and rewarding healthcare industry. It is our mission at HCHN to improve the health and well-being of individuals who live, work, play, and learn in Herkimer County."
Herkimer College's Health Professions program is designed to prepare students for transfer into a variety of bachelor's degree programs in health-related fields. The curriculum provides students with multiple pathways to attain the skills, knowledge, and experience required for patient-based or technology-based healthcare occupations.
Students can select from the following tracks: pre-medical (medical technology and medical biotechnology); pre-nursing (medical imaging sciences, radiation therapy and respiratory therapy); and pre-physical therapy.
Graduates of Herkimer's Health Professions program will fulfill prerequisites for a variety of programs at several regional institutions.
"We are grateful to Herkimer County HealthNet for their support of the Health Professions program. We are pleased to be able to expand opportunities for students to pursue some of the highest demand healthcare jobs such as nursing, radiation therapy and physical therapy," said Herkimer College President Cathleen McColgin.
According to the United States Bureau of Labor Statistics, employment in healthcare occupations is projected to grow 14 percent from 2018 to 2028, much faster than the average for all occupations, adding about 1.9 million new jobs. Healthcare occupations are projected to add more jobs than any of the other occupational groups.
For more information and a detailed list of career options and transfer opportunities, visit www.herkimer.edu/health.