Cogar Gallery
An elegant setting offering art exhibitions.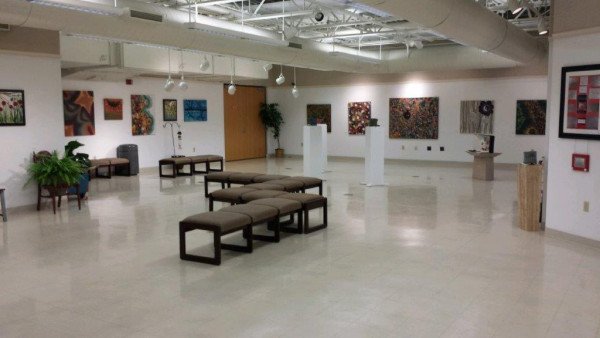 Named for the late George and Ann Cogar, friends and active supporters of Herkimer College, the Cogar Gallery offers a refreshing change of pace for participants of training programs or meetings and is an elegant setting for receptions, networking, and refreshments.
The Gallery, located at the entrance of the Hummel Corporate and Professional Education Center, is open to the public free of charge, 8 a.m. to 5 p.m. Monday through Friday when Herkimer College is open.
Herkimer College Hosts Makers of the Mohawk Valley Exhibit, September 2 - October 14.
Herkimer College is slated to host Makers of the Mohawk Valley, September 2 – October 14, 2022, an exhibition celebrating the artists, crafters, and other makers living and working in the Mohawk Valley. The goal of the exhibit is to showcase the diverse richness of makers in this region.
Makers in the Mohawk Valley will open on Friday, September 2 with an event reception from 5-7 p.m. Closing date is Friday, October 14 with artwork pickup on Saturday, October 15.
For more information, contact Assistant Professor of Studio Art Justin Como at comojm@herkimer.edu.