New remote-learning tech leads to improved art course feedback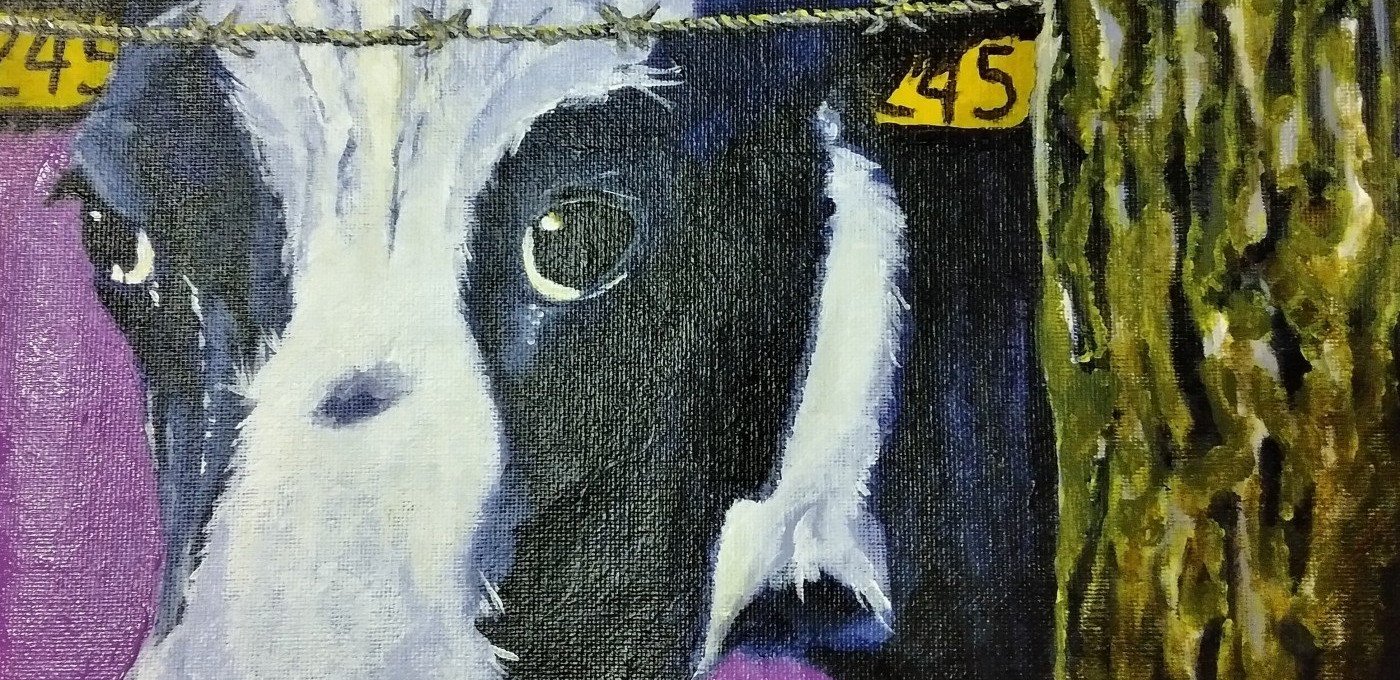 After teaching art courses at Herkimer College for nearly 30 years, Professor Maryann Wrinn said the move to real-time remote for Fall 2020 forced her to be more creative and think outside the box of her traditional, hands-on teaching style. After the initial stress of mailing out the art supply kits she would normally pass out in class, she found the rest of the experience surprisingly enlightening.
This past fall, Wrinn taught Drawing I, Painting I, Two Dimensional Design & Color, and Senior Art Seminar — all via real-time remote. With one camera on her face and another overhead showing her artwork, she was able to lead her normal demonstrations with the added bonus of recording them live. This lets students go back and re-watch her guides as needed.
"I thought that was far superior to my on-campus teaching — to have that ability for them to go back and see a specific area of the demo," Wrinn said. "Once we're back to 'normal times,' I want to still use this, because I think it's so helpful for them."
Since she couldn't walk around the classroom and give students live feedback, they emailed photos of their progress at the end of each class. Then Wrinn either printed the photo out at home and wrote personalized notes and edits right on the piece, or she uploaded the photo into Adobe Photoshop for more artistic adjustments to help her students see where they could go with the works.
"That's another thing that I'm keeping once we're back on campus," she said. "No matter how much I talk, and I think students can see what's in my head, it can still be confusing. This way, I can really directly show them, 'Here's what I'm thinking.' Not that they have to do that, but at least it gets my thoughts across to them more clearly."
Amy Kosina '21 is a Fine Arts student and took Wrinn's art courses remotely. As an older, returning student (Kosina already holds bachelor's and master's degrees) juggling a house, a husband, and pets, learning from home has been a time saver. She described the experience with Wrinn's new teaching methods as "phenomenal."
"I have never felt frustrated that I was missing out on something," Kosina said. "Professor Wrinn provided us with all the materials we needed, and her demonstrations made it feel as if we were in the actual classroom. The interaction with classmates was also positive. We were able to discuss and critique as if we were in person."
---
This story was written by Kira Maddox, Herkimer College's public relations assistant. Contact her at maddoxkl@herkimer.edu.