Sending Kindness: Herkimer College honors student collects cards for hospitalized children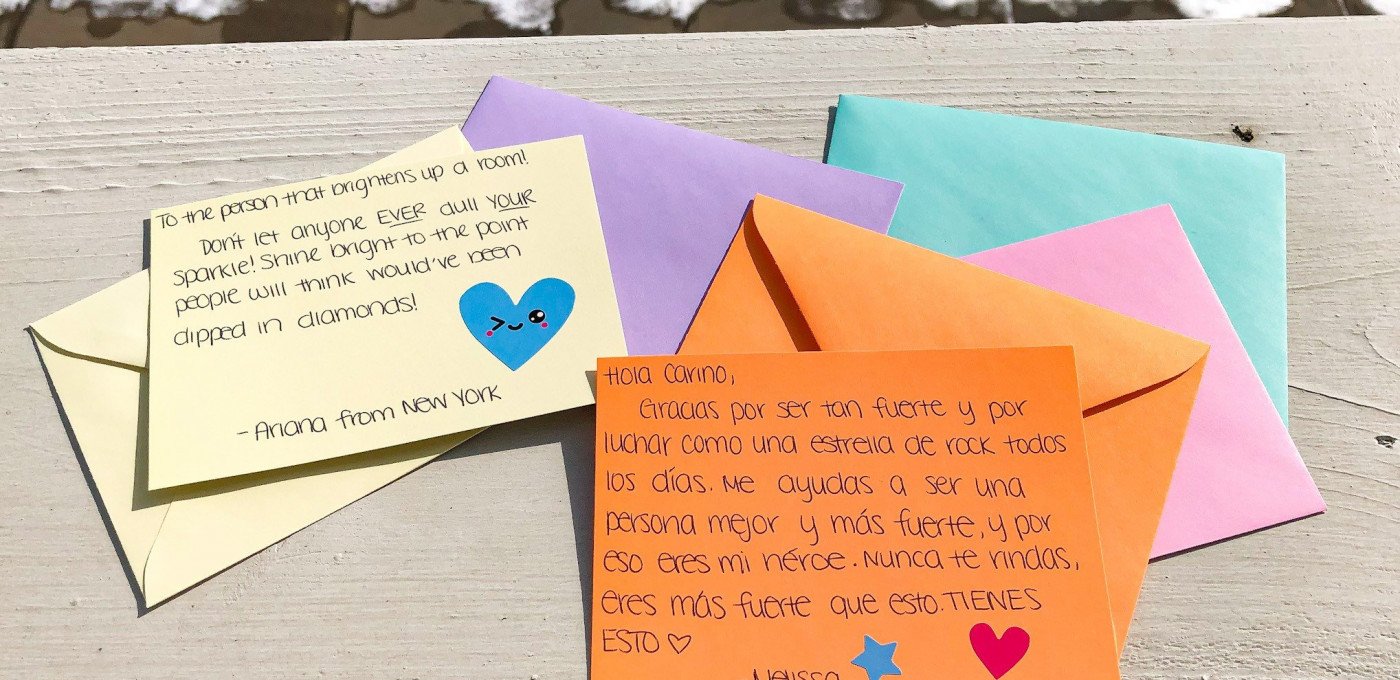 Herkimer College student Victoria Borowski '21 of Monroe, New York, is asking for the public's help to bring a little light to those in need. The student has started a card-writing initiative as an Honors Program project, in partnership with Cards for Hospitalized Kids (CFHK).
CFHK is a not-for-profit organization based out of Chicago. It was founded in 2011 by Jen Rubino when she was just 16 years old. Rubino underwent more than 20 surgeries due to a connective tissue and bone disease and was inspired to create the charity after receiving a handmade card from a hospital volunteer.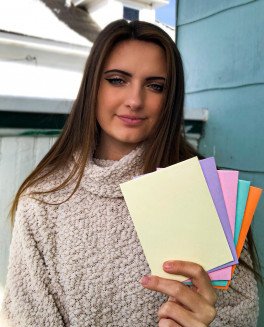 For Borowski, the inspiration to take on CFHK as her honors project hits closer to home. One of her close friends, Giavanna Gardella, died of non-Hodgkin's Anaplastic Large Cell Lymphoma Cancer when she was 18 years old. Gardella had been attending college in the hopes of becoming a registered nurse and working with other pediatric cancer patients.
"Giavanna loved receiving letters from her friends, family, and sometimes even strangers," Borowski said. "Reaching out to children in hospitals and sending letters means so much more than we will ever know."
CFHK recognizes that children who have to be hospitalized for great lengths of time will often feel forgotten, isolated, and lonely—these feelings have been compounded recently with the ongoing COVID-19 pandemic requiring limitations on hospital visitors. Borowski hopes her cards will help lift their spirits.
"This project is a way to shed some light in a dark time."
People interested in participating can submit their own well-wishes to an online form. Borowski will then hand write the notes on cards and mail them to the CFHK for distribution nationwide. She's looking to make the project as inclusive as possible and has encouraged people to submit their notes in other languages as well as in English.
---
This story was written by Kira Maddox, Herkimer College's public relations assistant. Contact her at maddoxkl@herkimer.edu