Softball team uses doubleheader to raise awareness and 'strikeout' leukemia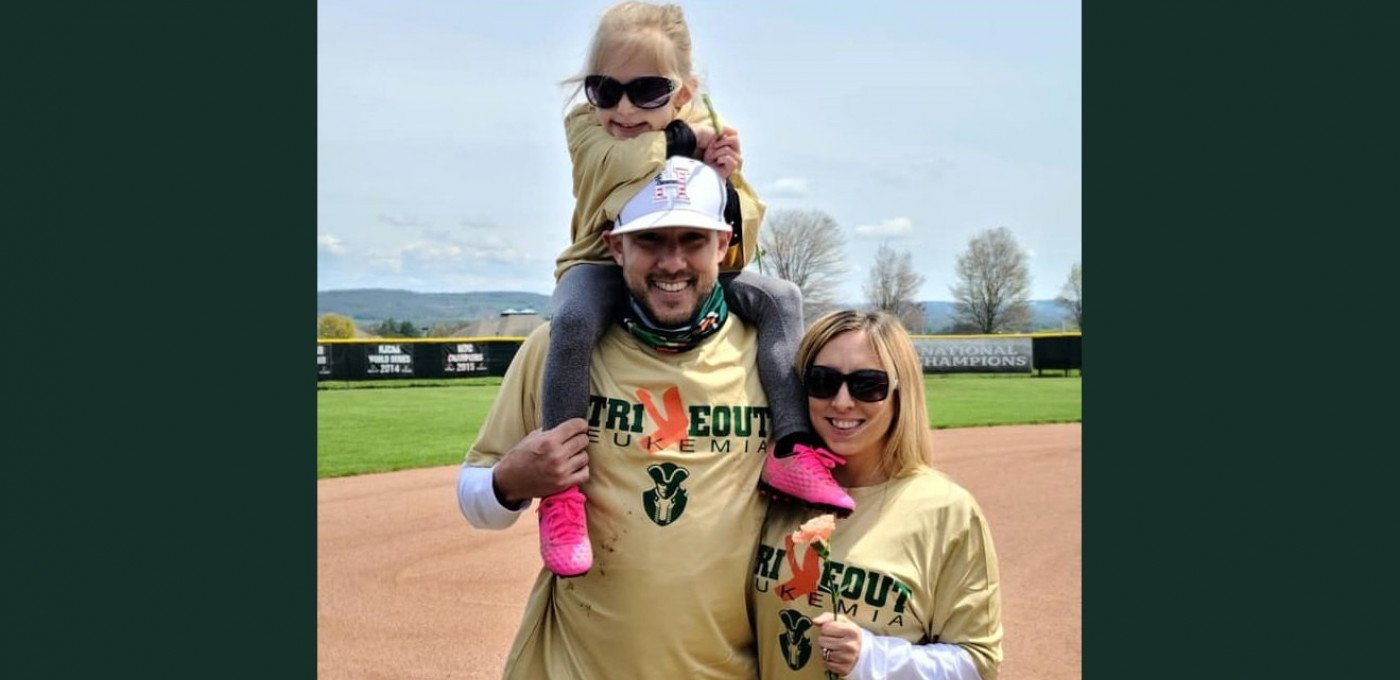 The Herkimer Generals softball team decided to do something extra special with its Sunday doubleheader: raise awareness for leukemia.
The team invited Herkimer College groundskeeper Robert "Bobby" Paul to throw out the first pitch in its game against Erie Community College. Bobby, who has worked for the College since 2014, was diagnosed with APL Leukemia in February 2020 and spent two months in the hospital, followed by additional out-patient chemotherapy treatments.
"I was so honored to have the opportunity to throw out the first pitch," Bobby said. "It was a great feeling to have my whole family out there with me, along with some of the oncology nurses who cared for me. Coach Anadio and his team treated us all to a first-class experience. It was a day I will never forget."
He is currently in remission and was able to return to work in early Spring 2021.
The game was also in honor of Amy Noelle Gerrish, freshman pitcher Hannah DeRock's aunt. Amy passed away on June 1, 2017, from complications from Acute Myeloid Leukemia. She was diagnosed on May 14 of that same year.
Phoebe's Floristry in Ilion donated orange carnations—the color of leukemia awareness—and Chad DeRock, Hannah's father and Amy's brother, supplied custom Herkimer Generals T-shirts that said "Strikeout Leukemia." The shirts featured the number 22 on the backs for Amy, who was a prolific athlete and wore jersey number 22. Every member of the softball team wore the shirts during the day's games.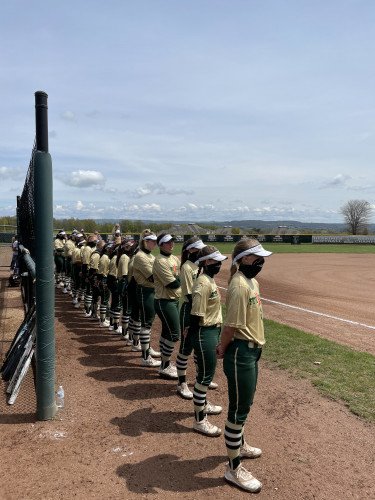 Chad gave a few words before the first pitch and asked attendees to consider, "What's your 22?" The phrase is meant to encourage people to think about their impact on those around them and embolden them to be positive influences in other's lives the way Amy was.
"It really went hand-in-hand with our mindset here with Herkimer softball – it's person over player," coach PJ Anadio said. "We're always trying to do things with our community, so we were glad to bring awareness to this cause and support both the DeRock and Paul families."
The Generals went on to win both games of the doubleheader by 19-2 and 15-6. Their next games are against Jefferson Community College on Friday, May 14 and Saturday, May 15. The winners will move on to the national championship.