Faculty & Staff Spotlights
Steve Sydoriw
Assistant Professor, Physical Education
---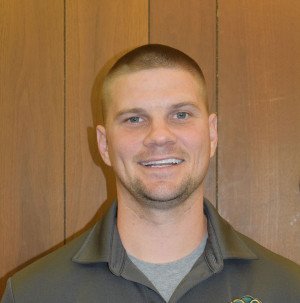 What interests you most about the subject area in which you teach?
My love of sports and competition is what interests me the most. I teach various physical education classes and in the classes, we play many different sports. Students get the opportunity to try and compete in many different activities. Most students have never been introduced to certain sports and this is their chance to give it a try. I loving watching the students play and compete amongst each other.
What attracted you to Herkimer College?
The competitive athletic programs and the family friendly environment were two aspects that attracted me to Herkimer College. As you know, our athletic programs are very strong and have very committed coaches. The athletics department has always over achieved with the long winning history and achievements. I really enjoy the family environment of the college where everybody knows each other and gets along with each other. It is really nice to work and teach at Herkimer College.
What do you enjoy most about teaching at Herkimer College?
I enjoy teaching the students and working together with my coworkers at Herkimer College. Every day I get to work with many diverse and enthusiast students. It is very rewarding to teach students and see them develop and learn. My coworkers are very easy going and it makes it enjoyable teaching here.
What do students need to know in order to succeed in college?
Students need to know that if they come to class and do their work, they will be successful in college. If students come to class on time and participate they will do well.
What other roles do you play at Herkimer College (i.e. club advisor, coach, etc.)?
I have been teaching and coaching here at Herkimer College for seven years. I have had the opportunity to coach and have helped out with the men's lacrosse, women's softball, but mostly and for the longest time I have been coaching men's and women's cross country.
What are your hobbies or interests outside of work?
My hobbies outside of work are hanging out with family and friends and spending time with my two children. I stay active and enjoy playing slow pitch softball and volleyball during the summer with a group of friends. I also enjoy watching and cheering on the New York Yankees.