Faculty & Staff Spotlights
Jennifer Adjodha-Evans
Assistant Professor, Biology
---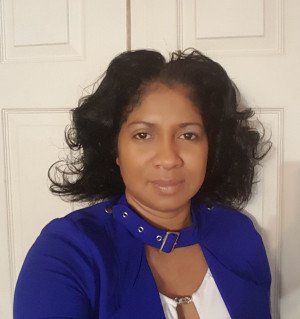 Education:
B.S. Biology, University of the Virgin Islands
M. Phil. Biology, The Graduate Center, City University of New York
Ph.D. Biology, The Graduate Center, City University of New York
Board Memberships:
President of Adventist International Medical Missionaries (AIMM)
Honors & Awards:
Clement and Jessie V. Stone Dissertation Fellowship, CUNY, American Association for Cancer
Research:
Minority Scholar in Cancer Research Award, recipient of the CUNY Science and Engineering Conference award, Minority Access/Graduate Networking (MAGNET) Fellowship, CUNY Pipeline -- Bridges to the Doctorate Award
What inspired you to become an educator?
My graduate mentor Dr. Jeanne Szalay is probably my greatest inspiration. She took me under her wings when I was in graduate school and taught me everything she knew about cancer biology. She inspired me as a female cancer researcher in a time when we were so few. She also showed me that the most important thing about being a good educator is being a great mentor. My goal as an educator is to mentor students and to help them explore all the avenues available to them, just like Dr. Szalay did for me.
What do you find most challenging about teaching and why?
What I find most challenging about teaching, are the students who doubt and second guess their ability to master the materials in my course. I have spent many office hours trying to convince students that they can pass the course if they would only use the resources that are available at Herkimer. Sadly, many of them are afraid of failing and quit without ever challenging themselves. I find this to be the most frustrating part of the job because I know they can succeed if they just believed it.
What do you enjoy most about teaching at Herkimer College?
I love the collegiality at Herkimer College. Without any exaggeration, I think I work with the best group of people in academia. Since I started working at Herkimer College, the faculty and administration have been extremely supportive. This is a huge contrast to the other institutions where I worked, where the administration and staff didn't even know my name.
What are your hobbies or interests outside of work?
When I'm not teaching, I'm usually overseas coordinating medical mission trips with my team. I love being able to provide medical and humanitarian services to people in other countries that have limited or no access to these services, and best of all, we can provide these services absolutely free. When I'm not teaching or traveling, I enjoy organic gardening.
What is something that most people wouldn't know about you?
I can make really good homemade, vegan ice cream.