Faculty & Staff Spotlights
Amy Getman
Assistant Professor, Accounting
---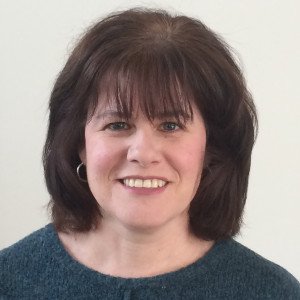 Education:
B.A., Mathematics/Business, College of Saint Rose
B.S., Accounting, SUNY Institute of Technology
M.S., Accountancy, SUNY Institute of Technology
Professional Affiliations:
Teachers of Accounting at Two-Year Colleges
New York State Mathematics Association of Two-Year Colleges
What inspired you to become an educator?
I was fortunate to have some outstanding teachers when I was in high school. I saw what a difference a person could make as a teacher. Also, I became a math tutor my freshman year of college and I really enjoyed it.
What do you find most rewarding about teaching and why?
I enjoy getting to teach some of my students for multiple semesters. It is rewarding to see students mature during their time at Herkimer. I also love hearing from students after they have graduated and know that they are doing well at their next school or in the workforce.
What do you enjoy most about teaching at Herkimer College?
I think the faculty and staff at Herkimer go out of their way to be friendly and helpful. They genuinely care about the school and the students. They make Herkimer a great place to work.
What new courses do you hope to teach in the future?
I would love to teach an applied calculus class for business majors or a course on personal finance.
What other roles do you play at Herkimer College (i.e. club advisor, coach, etc.)? Why is it important to you to be involved in that capacity?
I have been a mentor for the Honors Program for multiple semesters. I enjoy working one-on-one with students on topics that interest them. I have been fortunate to work with many intelligent and motivated students through the Honors Program.
What are your hobbies or interests outside of work?
I like traveling and I probably watch an unhealthy amount of television. I love watching football and college basketball, and I am a huge Green Bay Packers fan.