Faculty & Staff Spotlights
Wendy Marchese
Counselor
---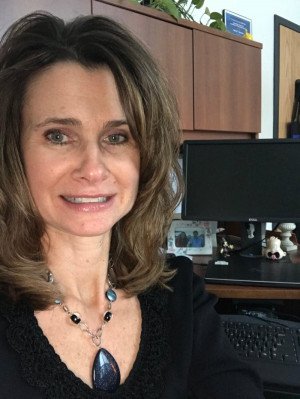 Honors & Awards:
2016-2017 Chancellor's Award for Excellence in Professional Service
2017 Catholic Charities Window of Hope Award
If you could learn to do anything, what would it be?
Speak another language; preferably German or Italian
What is your favorite indoor/outdoor activity?
Kayaking
What do you find most rewarding about your job and why?
I find it most rewarding when I hear from students that have graduated and they let me know about their current accomplishments and success.
What is your most memorable moment at Herkimer College?
Anytime I receive a note from a student saying "thank you."
What attracted you to Herkimer College?
I can't remember because I've been here for 28 years ☺, so I obviously am still attracted to this institution.
What are your hobbies or interests outside of work?
I love reading, traveling with my family, and playing with my dog, Leo.
What do you enjoy most about working at Herkimer College?
The students and my colleagues!
What is something that most people wouldn't know about you?
I grew up and worked on my family dairy farm and traveled to Sydney, Australia.
What makes Herkimer unique or special compared to other colleges?
Herkimer is like a family. There is a definite team-atmosphere; it's a small institution with a big heart!