Message from the Executive Director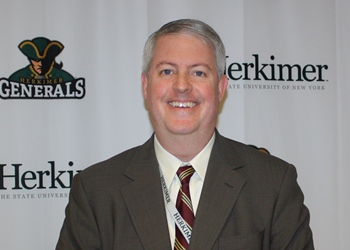 Dear Friends,
Since its inception nearly 50 years ago, the Herkimer County College Foundation has contributed millions of dollars to support the advancement of Herkimer College and the students we serve. Along with funds raised through annual events, individual and corporate donations have provided an endowment to ensure funding for one time capital projects and numerous scholarships including the Foundation Tuition Scholarship program.
When considering your philanthropic options, please remember the significance your contribution has on the future of our students and on the continuing development of Herkimer College and our community. We need your continued support in order to provide opportunities for access to higher education to those who can benefit most, and to help us continue to provide a quality environment and premier educational experience for our students. A gift to the Herkimer County College Foundation is an investment not only in our students and their futures, but in the very community in which they live and learn.
I would like to express my most sincere thank you to all who support the Herkimer County College Foundation. Your kindness and generosity is much appreciated.
Sincerely,
Rob Fowler
Executive Director