Meet The Team
Denver Stickrod, Ed.D.
Director of Admissions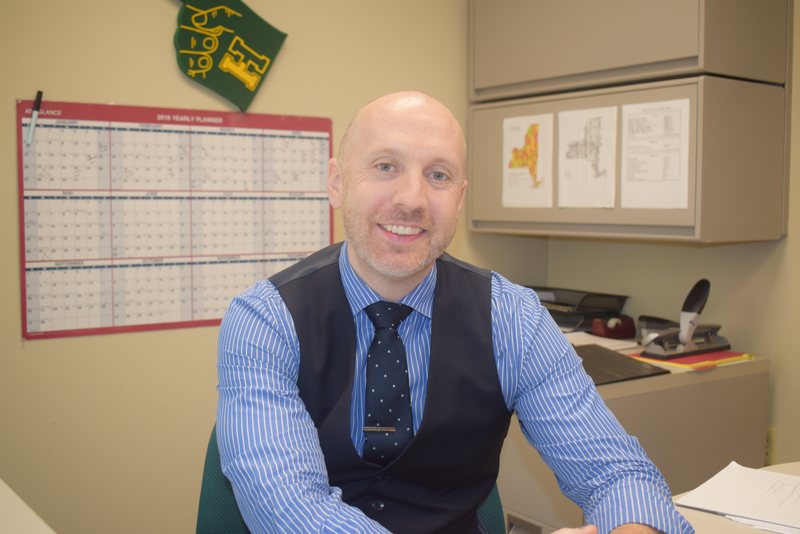 Office phone: 315-866-0300 x8363
Hobbies: Anything outdoors – hiking, biking, camping, kayaking, paddle boarding, etc., etc. I love exploring new areas and finding hidden gems. I taught myself to play guitar in high school so music has been a big part of my life. I also enjoy working out and watching sports, especially baseball and football/fantasy football.
Favorite Restaurant in Herkimer: Tokyo Sushi. I recommend the vegetable rolls with an appetizer of edamame and miso soup. Try the seaweed salad.
Why Herkimer College: Herkimer College is a special place that you can call your home away from home. We truly are a family here and you will get that sense from the moment you speak with our admissions staff all the way till that special day when you walk across the stage for your graduation. We can't wait to welcome you into the Herkimer family!
Advice for Herkimer College Applicants: We know the college search process can seem overwhelming, and that's why you will always have one of our admissions assistants as your co-pilot to help navigate you through the process. I encourage you to connect with our admissions team and to schedule a visit to tour our beautiful campus, which is centrally located within New York. Be sure to make the most of your time at college because it's your story to tell; be bold and challenge yourself. Take time to explore your interests and passions, and remember that the best road traveled isn't always from Point A to Point B. I have found that there often are many points in between, which are the most meaningful for your personal growth and self-discovery. Again, it's your story and no one can tell it better than you when it's complete!
---
Clare Burth
Senior Admissions Assistant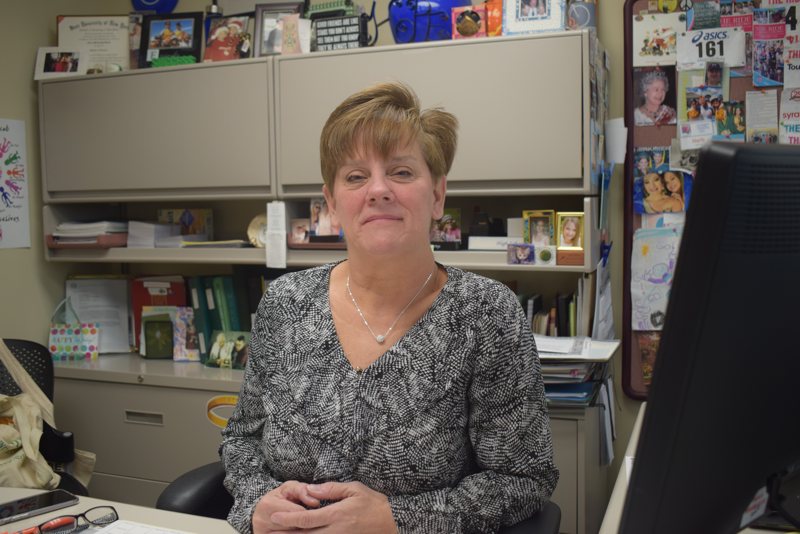 Office Phone: 315-866-0300 x8304
Cell Phone: 315-360-5412 (texts are welcome!)
Territory: NY Counties: Chenango, Fulton, Hamilton, Herkimer, Jefferson, Lewis, Madison, Montgomery, Oneida, Otsego, Saratoga, St. Lawrence.
Hobbies: Cycling, avid reader, volunteering, spending time with family and friends.
Favorite Restaurant in Herkimer: Salvatore's Pizzeria & Restaurant
Why Herkimer College: As a proud graduate of Herkimer College, I'm thrilled to work with prospective students who are considering this great College. Herkimer College offers AAS, AA, AS, certificate degrees and transfer opportunities with four-year SUNY Colleges and other private universities. You can attend Herkimer College and then transfer to complete your Bachelor's degree, which many of our students do. Herkimer College offers small classes, dedicated faculty and staff, residential housing close to our dining services, strong academic programs, and outstanding athletic teams. I believe that Herkimer has something to offer every student and I'm happy to help you realize why Herkimer College is the right fit!
Advice for Herkimer College Applicants: Ask questions. You can always reach out to our dedicated admissions staff with any questions that you may have. I also encourage you to visit our beautiful campus by attending one of our open houses or by setting up a campus visit to tour the campus and speak with an admissions assistant. I'm excited to connect with you at your high school or college fair. Make sure to reach out to me so we can discuss the admissions process and all that Herkimer has to offer. I look forward to meeting you soon!
---
Amber Minosh
Senior Admissions Assistant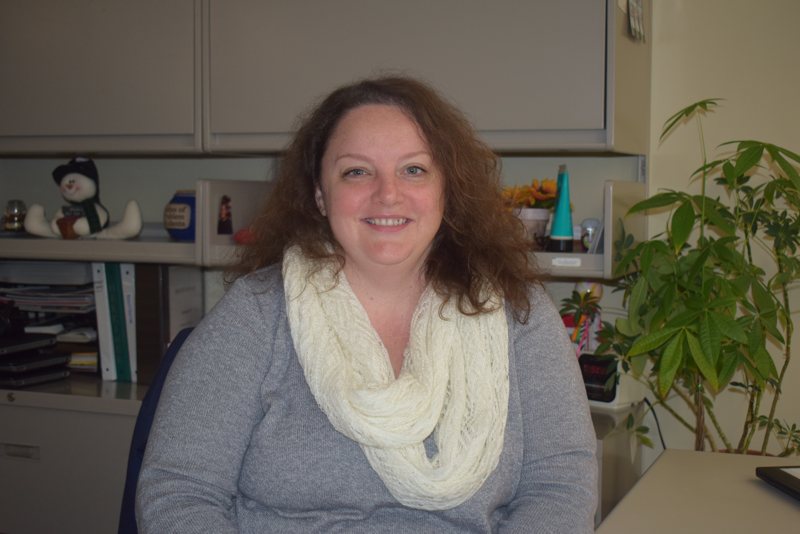 Office Phone: 315-866-0300 x8305
Cell Phone: 315-360-2079 (texts are welcome!)
Territories: NY Counties - Clinton, Essex, Franklin, Warren, Washington. All Out-of-State.
Hobbies: My second home is in the kitchen cooking and baking. I enjoy working on my home and spending time with my family and friends. I'm also a certified Pound Pro and teach the drumming based cardio workout at a studio here in town.
Favorite Restaurant in Herkimer: Greek Gyros or Crazy Otto's Empire Diner. The food at Greek Gyros is both amazing and authentic, and the diner is a 50's decor classic (awesome!).
Why Herkimer College: Herkimer College truly is a very friendly place where people really care about you as a person. Faculty and staff want you to succeed, and students tell us all the time they wish we were a four year school! With everything a four-year college has to offer, I think Herkimer is a great place to start your education or earn a degree to advance your career.
Advice for Herkimer College Applicants: Campus visits are extremely important. Check it all out – the classrooms, the students, majors, student activities, athletics, the faculty and staff. Don't stop at just the campus itself either; check out the local area. It's all about finding a place you feel comfortable and where you can thrive. There are so many options and each college has a different vibe and feel. Shop around, explore your options and make an informed decision. I'm pretty biased, but I do think Herkimer is a great college town and the College itself is a great fit for so many students!
---
William Zeiter
Admissions Assistant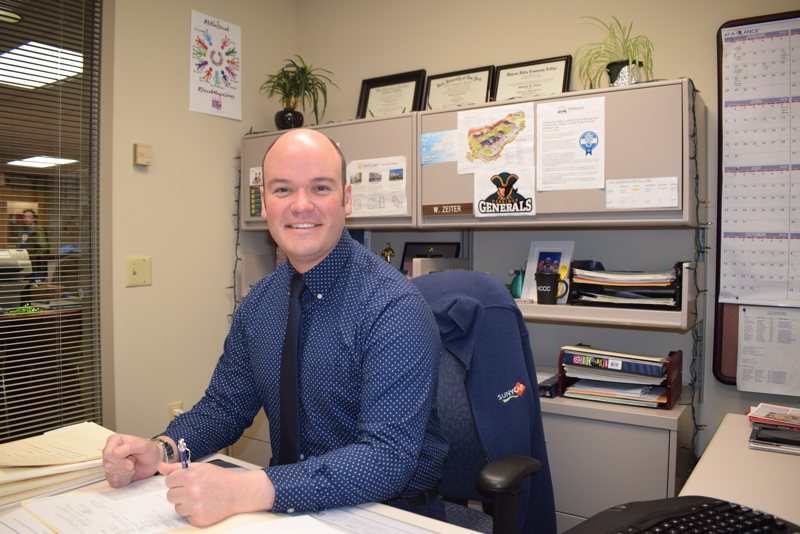 Office Phone: 315-866-0300 x8321
Cell Phone: 315-360-5402 (texts are welcome!)
Territories: NY Counties - Albany, Columbia, Delaware, Dutchess, Greene, Orange, Putnam, Rensselaer, Rockland, Schenectady, Schoharie, Sullivan, Ulster, Westchester.
Hobbies: I enjoy doing outdoor activities such as running, hiking, kayaking, boating and camping. I also enjoy working around my house and spending time with family and friends.
Favorite Restaurant in Herkimer: Dominic's Deli
Why Herkimer College: Working at Herkimer College for six years has given me the opportunity to work with a wide array of students from difficult backgrounds and experiences. I am a proud product of obtaining an associate's degree from a community college and I find Herkimer to be very hands-on and student focused. We consistently hear how our faculty and staff really care for our students with personalized attention and support services. We offer several clubs and organizations and opportunities for students to work on campus. I invite you to come visit our campus and speak to our current students and see why Herkimer is a great place to start or continue with your educational endeavors. Come see why so many students call Herkimer their second home.
Advice for Herkimer College Applicants: Some of the best advice that I can give junior and senior students is to take AP courses, accelerated college classes and/or college level classes. This will give you a head start to the expectations and material covered in college and you will often get credit for the courses you have taken. Try not to lesson your senior year but challenge yourself by taking something new. Even though you may have your heart set on a certain school, make sure you look at several as you never know which one may feel just right. Do your research when considering schools…. Look at it enrollment, costs, location, dorms, athletics, etc. We at Herkimer are always willing to assist with your questions. Hope to see you soon!
---
Ashley Trevor
Admissions Assistant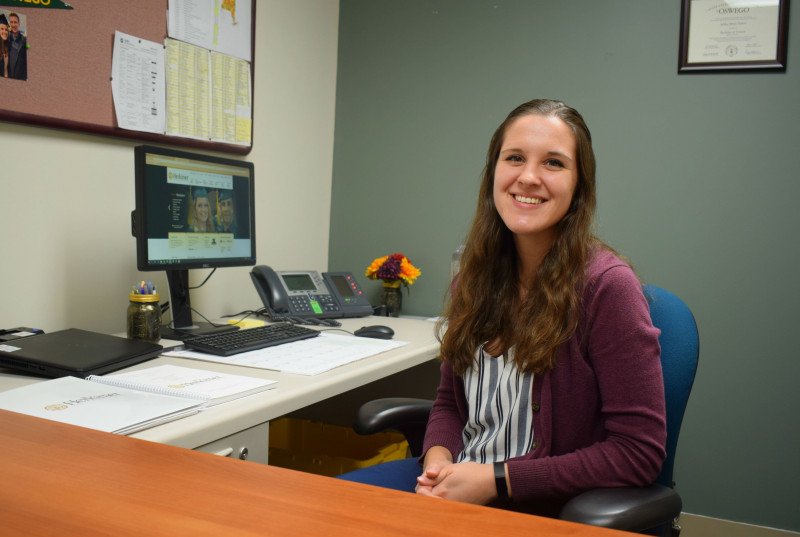 Office Phone: 315-866-0300 x8362
Territories: NY Counties – Allegany, Broome, Cattaraugus, Cayuga, Chautauqua, Chemung, Cortland, Erie, Genesee, Livingston, Monroe, Niagara, Onondaga, Ontario, Orleans, Oswego, Schuyler, Seneca, Steuben, Tioga, Tompkins, Wayne, Wyoming, Yates
Hobbies: I consider myself to be a bit of an amateur photographer. I love to travel and explore new places, taking photos along the way. I also enjoy spending my time with friends and family.
Favorite Restaurant in Herkimer: Tony's Pizzeria! I love their pizza and their chicken parm sub.
Why Herkimer College: Herkimer College is such an amazing place. I think one of the most important things a college can do is build a strong community, and Herkimer has done that. The faculty and staff are incredibly friendly, and will do everything in their power to help students out. Everyone here wants to see you succeed and will be more than willing to help you do just that.
Advice for Herkimer College Applicants: Make sure that whichever college you choose to attend feels like a second home. Make sure you take the time to come and visit the campus, this is so important! And when the time comes, and you're enrolled at Herkimer (or any other college for that matter), make sure you get involved! Look into the clubs and see what there is to do when you aren't studying or going to classes. It can be scary as a new student, but I promise getting involved with your campus community will only enhance your college experience, and help you grow.
---
Janine Bolling
Admissions Assistant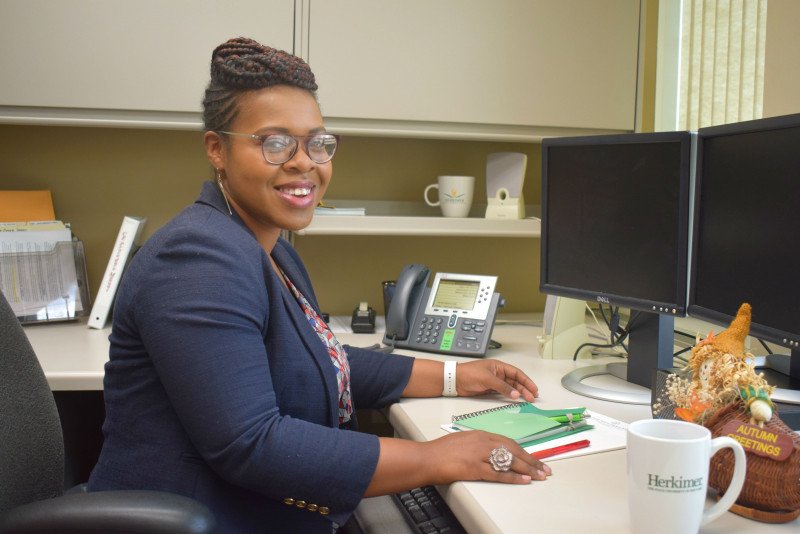 Cell Phone: 315-360-5477 (texts are welcome!)
Territories: NYC + Long Island Counties – Kings (Brooklyn), Queens, Bronx, New York (Manhattan), Richmond (Staten Island), Nassau, Suffolk.
Hobbies: I enjoy weight training and working out, cooking up a storm in the kitchen, singing karaoke with friends, spending time with family, reading, and watching YouTube.
Favorite Restaurant in Herkimer: Taco Bell.
Why Herkimer College: Herkimer College is a place that embraces students and meets them where they are at, whether it be academically, socially or financially. There is a deep level of care among the community here, and the faculty and staff are involved at every step of the college experience for every student. The campus is absolutely beautiful, and offers a serene place to study and grow as an individual and to build a better life for yourself. As a city girl, I enjoy the fresh air, the bright smiles, and the amazing views. Herkimer is an ideal choice for the next step to the rest of your life.
Advice for Herkimer College Applicants: Find out what a school can offer you to be successful in areas where you may struggle. For some students this is with academics, for others it may be with something social or financial. By identifying a community of support, your college experience can be shaped into one that sets you up for your future life. Take your time with your choice and remember the one who has to live with it is YOU! Take advantage of the opportunity to earn college credit early, and recognize that you bring something to the table. Approach your decision from a bird's eye view, not just a snapshot of a school. Finally, reach out with questions and concerns, do not feel as if anything will be pushed to the side. See you soon!
---
Lisa Holynski
Office Assistant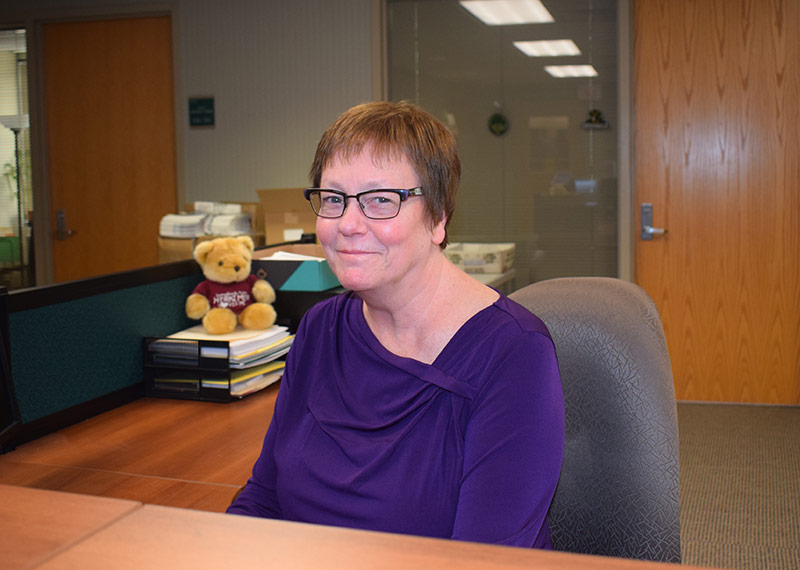 Contact Lisa Holynski
315-866-0300 x8278
---
General Inquiries
admissions@herkimer.edu
315-574-4028
---
International Student Inquiries
international@herkimer.edu
315-574-4005
---