Academic Advisement Center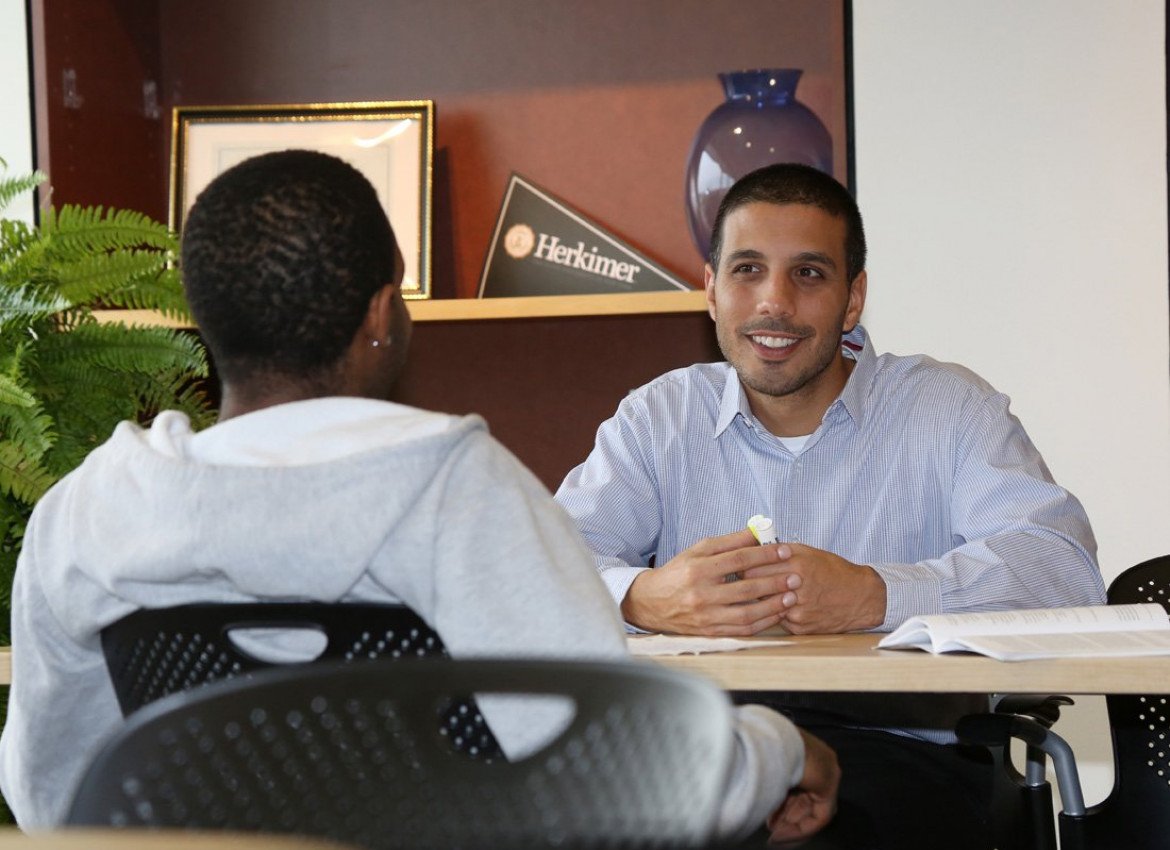 Your academic advisor, your partner for success.
You'll be assigned an academic advisor to help you successfully achieve your educational goals. The advisor's chief responsibility is to help you plan your program of study.
Generally, this includes, but is not limited to:
Explaining the program as it relates to career and/or transfer goals
Helping to understand graduation requirements in the student's curriculum
Providing a link to the college's counseling services
Assisting the student with scheduling and course adjustments (drop/add)
Providing referrals and advice to ensure academic progress
Your advisor can also help you change your major, meet your general education requirements, explain academic standards and regulations, and teach you how to use Degree Works to track your educational progress online.
All incoming Herkimer College students are given an advisor assignment within the student's specific curriculum. You'll stay with this advisor throughout your time at Herkimer unless you change to another academic program. It is the student's responsibility to meet with the advisor to ensure all requirements for graduation are met.
The academic advising program is under the direction of the Director of the Advisement Center. Walk-ins are welcome, but it is best to arrange an appointment ahead of time if possible.
The Academic Advisement Center is located in RMCC 302. To make an appointment or reach an advisor, call (315) 574-4029.
Attention: Extended Advisement Hours this week!
Two Academic Advisors will be available to assist with schedule concerns and adjustments from 4 to 6 p.m.. These will be Virtual drop-in hours. To protect your academic privacy, only one student will be let in from the virtual waiting room at a time. Please wait until an Advisor brings you into the meeting. Get all your questions answered prior to the start of the semester!
September 1, 4 to 6 p.m.
September 2, 4 to 6 p.m.
Find us on: