Academic Support Center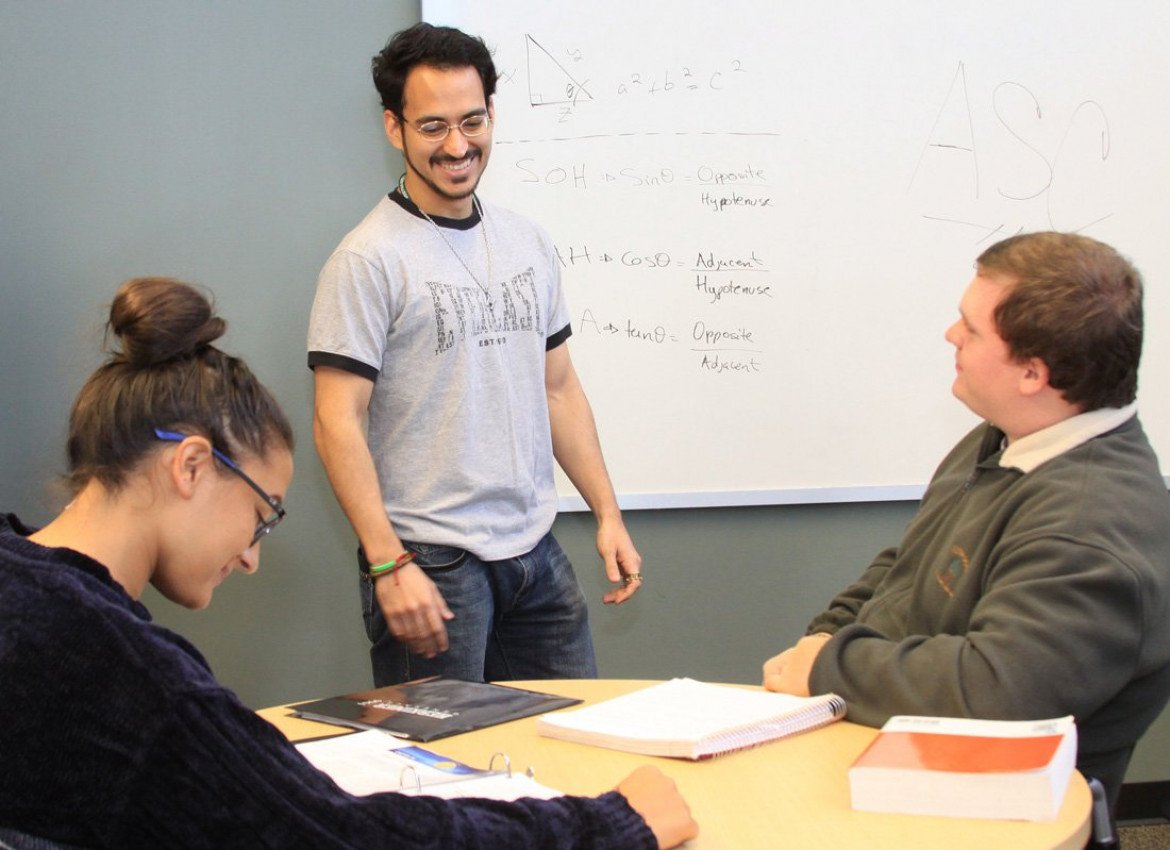 Your access to tutoring, disabilities services, computers, and more.
Notice January 21, 2021:
Due to the global spread of the 2019 Novel Coronavirus (COVID-19), Herkimer College has made several changes to its hours of operation and on-campus staffing to help ensure social distancing.
Please be advised that the following must be observed while utilizing the Academic Support Center:
All services will be appointment-only for the duration of the Spring 2021 semester beginning on Monday, Feb. 8th.
Face coverings must be worn at all times while visiting the Academic Support Center.
Please maintain a minimum of six feet distance from others while utilizing our services.
For assistance with scheduling an appointment or any other questions you may have, contact the ASC's front desk by phone at (315) 866-0300 Ext. 8275 or by email at academicsupport@herkimer.edu OR lanzajj@herkimer.edu.
Please see herkimer.edu/coronavirus for the most up-to-date information.
---
The Academic Support Center (ASC) offers a variety of services to help maximize your academic potential. Whether you're completing courses on campus or online, all Herkimer College students are welcome at the Academic Support Center, and all services are free of charge.
Services We Offer
Peer and Professional Tutoring
Disabilities services
Academic coaching
Accessible computer labs & facilities
The ASC is located on the first floor of the Ronald F. Williams Library.
Have questions? Call (315) 574-4000.
---
Notice February 5, 2021:
The Academic Support Center is offering an incentive campaign for students to meet with tutors and/or academic coaches throughout the spring semester. Students have the opportunity to earn several prizes including bi-weekly drawn $25 Barnes & Noble gift cards as well as one of three $100 Barnes and Noble gift card grand prizes drawn at the end of the semester!
To qualify for these prizes, students must:
Make and keep at least one tutoring appointment for the current giveaway window, as outlined on the attached flyer.
Fill out a tutoring/coaching satisfaction survey after each appointment to help us improve the quality of our services moving forward.
In order to be eligible for the grand prize, students must spend at least three hours tutoring or in session with academic coaching appointments throughout the course of the Spring 2021 semester.
Any questions regarding this giveaway can be directed to the Academic Support Center's front desk at (315) 866-0300 ext. 8275.