Career Fair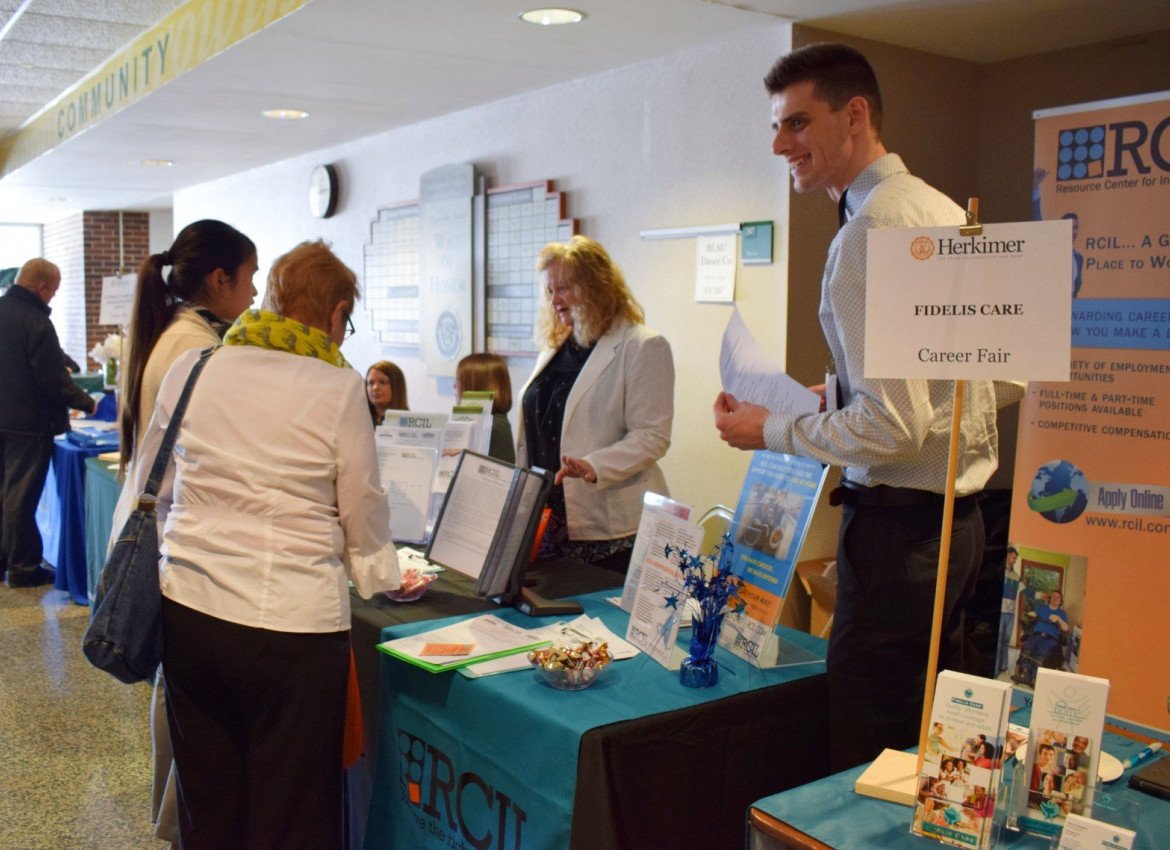 Note: Due to COVID-19 the Spring 2020 Career Fair has been cancelled. Please find information here about the registered employers and links to their employment opportunities. Current Herkimer College students may also log into their HireHerkimer account to view job opportunities.
---
Graduating soon and exploring career opportunities? Looking to change career paths? Want to find potential employees to join your team? Then attend the Herkimer College Career Fair!
More than 70 companies attend the spring Career Fair every year. This major job-search event connects students, as well as community members, with local and regional employers filling full-time, part-time, and seasonal positions. Recruiters often find candidates with a wide range of education and experience.
Job seekers are encouraged to bring their resumes and dress to impress. This event is free and open to the public.
There is no cost to employers to attend, and a table is provided for setup.
Check back soon for information about the next fair.