Career Fair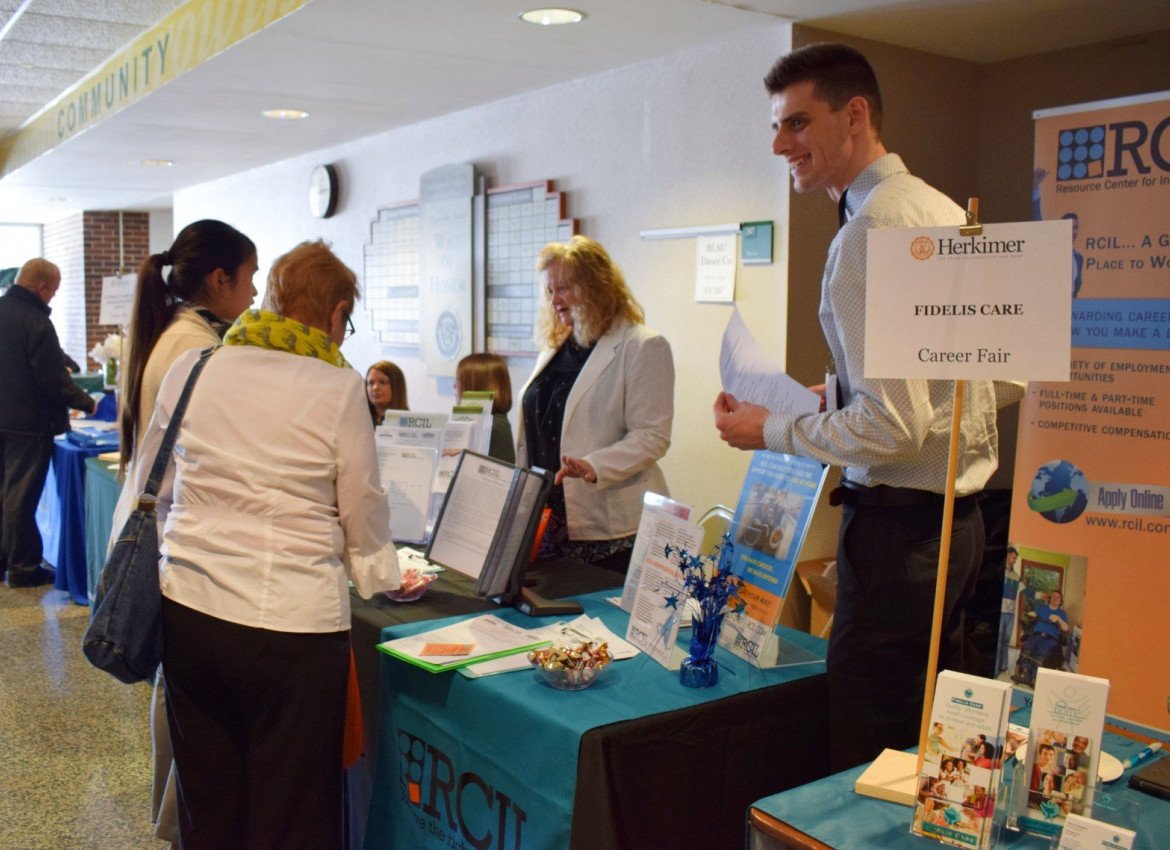 The Herkimer College Career Services Office hosts two job fairs every year.
Part-Time Job Fair – Fall Semester
The part-time job fair is designed for current students interested in part-time employment while continuing their education. We invite employers with flexible, local opportunities to recruit our students.
Career Fair – Spring Semester

The Career Fair is designed to connect graduating seniors to full-time positions with local and regional employers. Students may also find employers with part-time, seasonal or internship opportunities. Herkimer College alumni and community members are welcome to attend.