Scholarships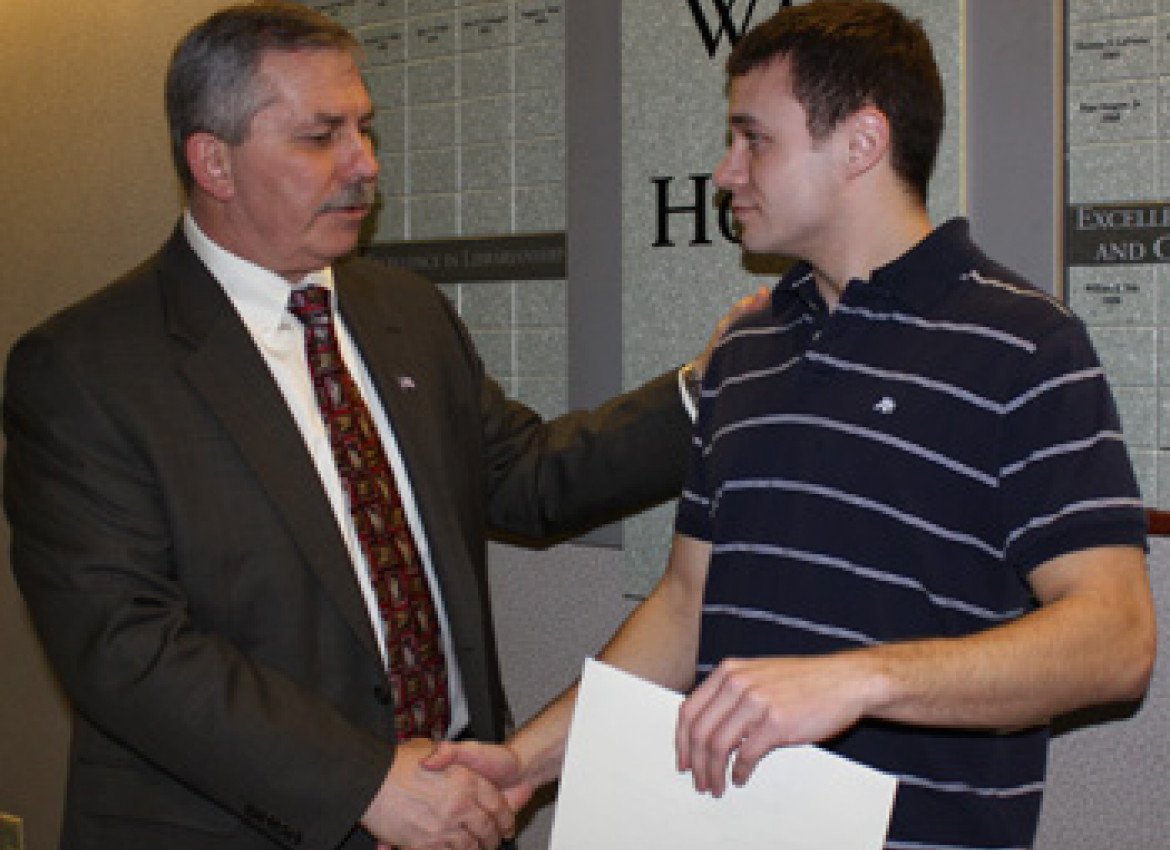 Start a scholarship or fund an existing one.
We are so honored that you are considering supporting the Herkimer College scholarship program. The value of your gift is immeasurable. For many students, Herkimer College presents the only affordable option to begin their college careers—and your donation profoundly impacts their lives and their families.
Here's how you can contribute to our scholarship program:
Starting a New Scholarship
By starting your own scholarship, you are able to determine the name, amount, and criteria for the scholarship. The Foundation will consider any proposal you would like to make. While the criteria for any named scholarship at Herkimer are entirely up to the discretion of the donor, our only counsel is that more criteria usually results in a smaller pool of potential recipients, which sometimes results in making it difficult to award a scholarship in a given year.
Making Memorial Donations
Given in the name of a family, friend or other respected individual, these contributions support the scholarship program. Donors can choose to start a new scholarship in the name of the person they are honoring, to fund a specific existing scholarship or to give to the scholarship program in general to be allocated wherever it is most needed.
Forming an Endowment (minimum $5,000)
With this type of contribution, the donor agrees to provide gift support either in lump sum or in a series of planned payments over a specified period of time. The scholarship is given when the principal in the fund is sufficient to generate an amount of interest that would, when invested with all other Foundation corpus funds, likely cover the amount of the annual award on an annual basis. Interest and dividend funds accrued over and above annual payout levels would be added to the principal amount to grow the fund over time, thus insuring the maintenance of the fund in perpetuity.
Once the fund is established, award will be given in perpetuity by the Foundation. Although welcomed, no additional donor support is required. Once endowed, the scholarship award will never be terminated. Amount of funds available for award will likely grow over time, so a donor can increase the amount of award or expand the number of annual awards over time. Minimum annual award is $250/year.
Donating to an existing scholarship.
The Foundation has developed more than 80 scholarship programs that award more than $130,000 annually to many deserving students. Donors can choose to help fund one of these scholarships.
Selection of scholarship recipients is made by the Herkimer College Scholarship Committee and other affiliated groups where specified in agreements with the College Foundation. Students must complete applications by the deadline to be considered.
To support the scholarship program in any way you choose, call the Foundation Office at (315) 574-4015.