Point of Pride # 14 – Herkimer County Arts and Crafts Fair
November 3, 2016
The Herkimer County Arts and Crafts fair is a long running tradition established by the Herkimer County College Foundation as a fundraiser to help raise money for student scholarships. Celebrating its 40th year this November, the fair has grown to be one of the largest and most highly respected in New York State. Held annually on campus here at Herkimer College, there are more than 140 vendors registered to exhibit this year. The show features top artisans showcasing their works including pottery, gourmet foods, wood working, textiles, weaving, oil painting, soaps, jewelry and more.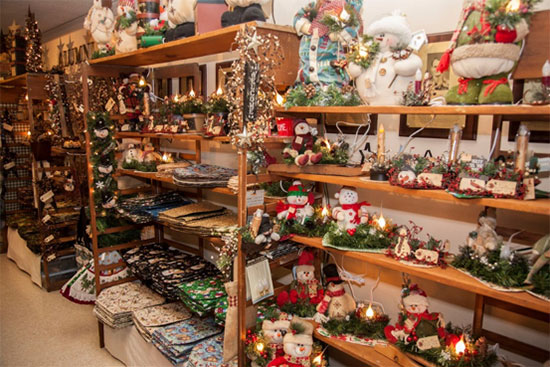 Among the hundreds of vendors, you will find both longstanding and brand new showcasing their products. Sunshine Artist, America's Premier Art and Craft Show Magazine, said the show is an "…event proven to be successful for thousands of artists over the years." This fair is known for its variety of unique products and vendors from all around the state.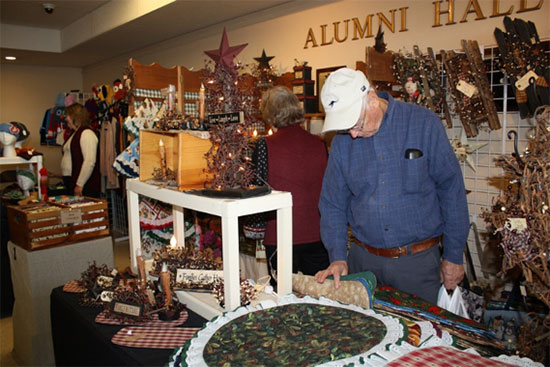 One longtime vendor, Philippa Schrader, has been participating in the fair for 18 years. Schrader makes jewelry, books, cards and ornaments along with some artwork. The nature and organization of the fair itself is what keeps her coming back along with the great crowd that the show draws. Besides her appreciation for the space she has each year in the gallery, Schrader also has developed special relationships with the shoppers. "I enjoy seeing customers who come back year after year," she says, "I might not remember their names but they are like old friends."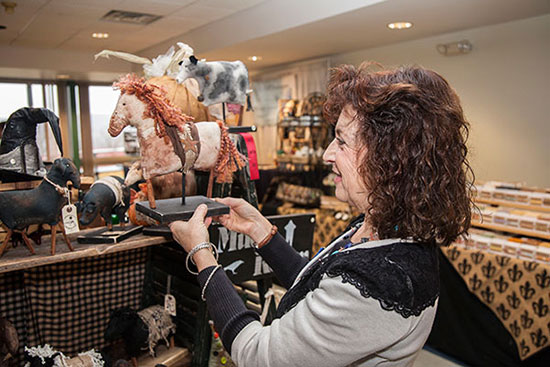 The Herkimer County Arts and Crafts serves an important purpose for the Foundation and our students, and truly offers something special for our community.