Our Campus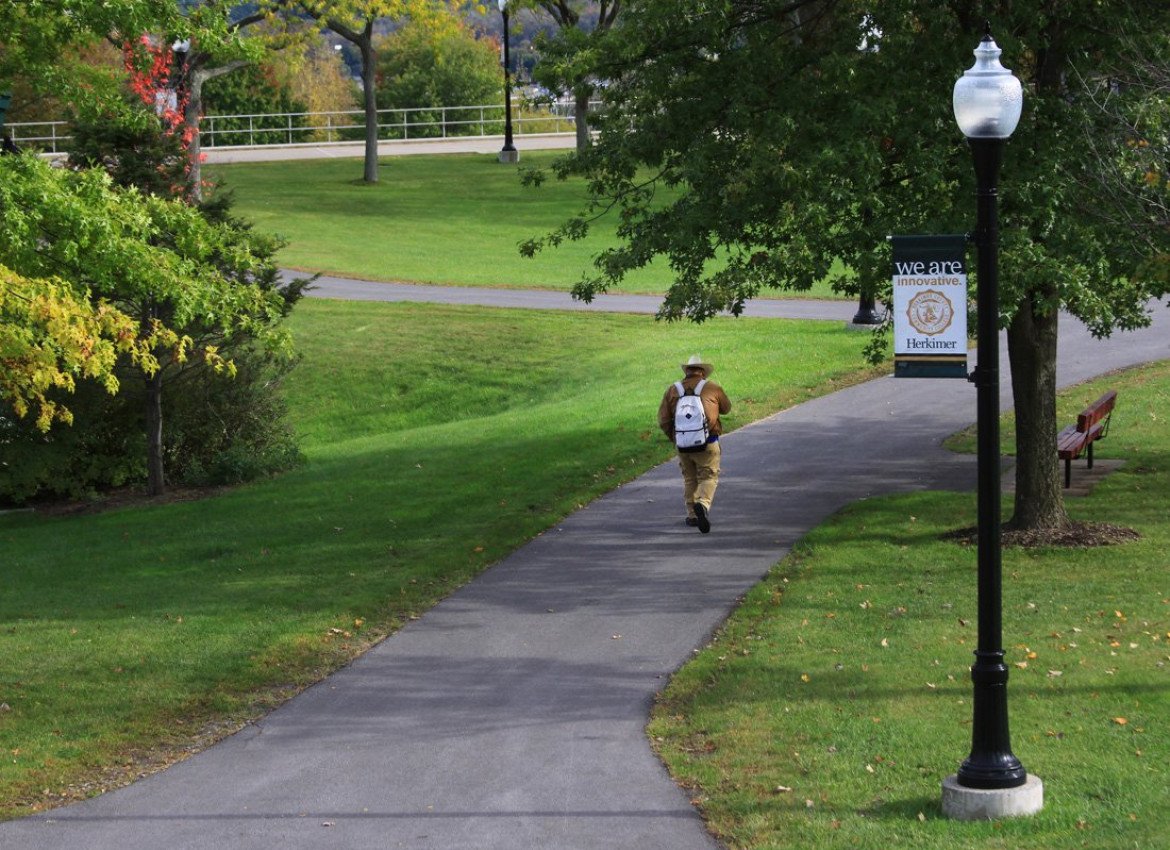 A picturesque campus in the heart of New York State.
Centrally located in New York State amid rolling hills and overlooking the historic Mohawk River, Herkimer College offers a full college experience in an idyllic setting.
With on-campus apartment style housing, an expansive library, and an impressive athletic stadium, our facilities are unmatched. Plus our students and visitors enjoy Veterans Memorial Park — a beautiful spot to honor those who have served our country — and an expansive nature trail system.
Schedule a visit to experience our beautiful Upstate New York campus and see for yourself why we are ranked one of the best community colleges in New York!