Point of Pride #15 – Herkimer County Veterans Memorial Park
November 9, 2016
Herkimer County Community College takes pride in honoring the lives of those who served our country. Located on campus at the entrance to Wehrum Stadium, the Herkimer County Veterans Memorial Park honors the men and women of Herkimer County who have served their country honorably in the armed forces.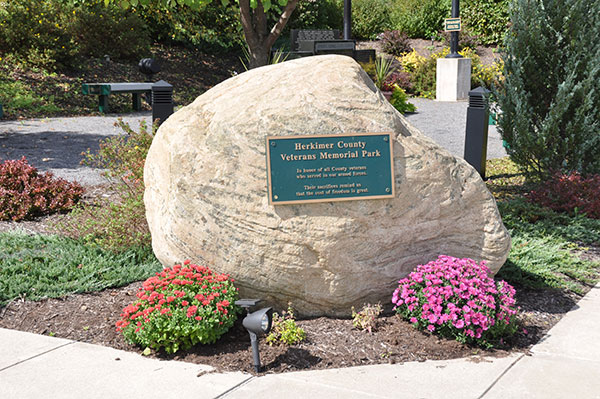 The memorial park features a black wall bearing the names of over 650 veterans. This park is a constant reminder of the dedication and sacrifices made by Herkimer County veterans. Admired by many, this park represents the sacrifices that were made in order for us to enjoy our freedoms.
Having a memorial like this on campus brings awareness to the brave fight of many members of our community and in giving all members of our campus community the opportunity to honor and show their respect for these heroes.
Assistant to the President Daniel Sargent believes that having the Veterans Memorial Park on campus is an example of how we, as a community college celebrate and honor the history of the region that we represent. "It shows that we acknowledge and honor the contributions and sacrifices of the people of the Mohawk Valley," Sargent said. "The Park embodies our commitment, our mission to serve the needs of the communities they established here, and to support the continual improvement of the quality of life they worked to build here for themselves and their families."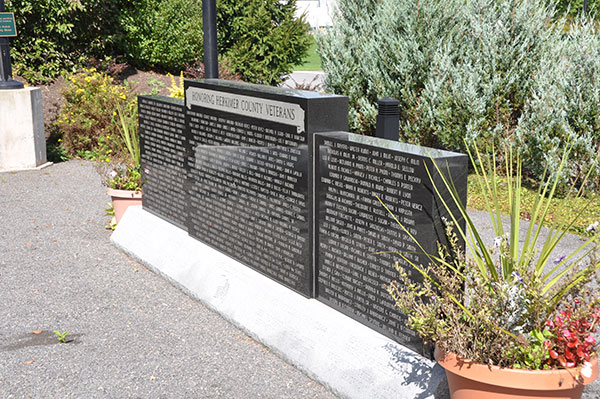 We are grateful to all veterans and currently enlisted members of the armed forces. Thank you for your service and sacrifices.