Point of Pride #18 - Caring Campus Community
December 15, 2016
As a community college, we are committed to providing students with a variety of educational opportunities and experiences while positively impacting the community that we serve. Herkimer College does this in many ways, and takes great pride in that our people foster a caring campus community. There are many examples of this, especially at this special time of year.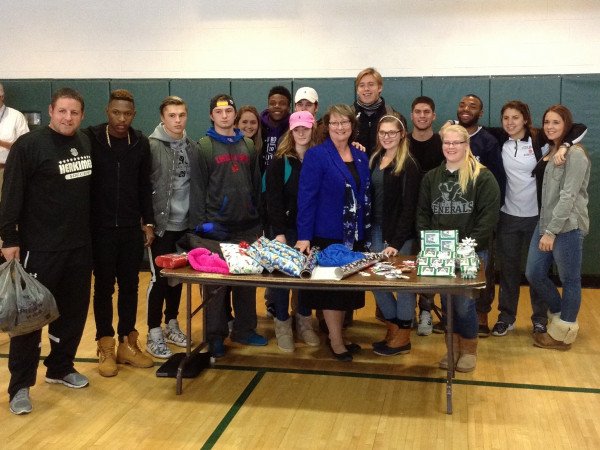 Herkimer College athletic teams have gotten involved year after year to support the Gram Lorraine Program, by donating toys and other gifts for local children. By doing so, students learn about themselves, develop social skills, cultivate connections, and become more engaged. Meanwhile, families in need experience hope and joy of the Christmas season. Additionally, the cheer team made a donation of pet food, toys and paper towels to the Herkimer County Humane Society. With winter in full swing, animal shelters have a greater need for donations, and Herkimer College was able to reach out and offer a helping hand.
The Counseling Center, Residence Life, Center for Student Leadership and Involvement, Campus Safety, and the entire campus community took part in collecting personal care items for victims of domestic violence and sexual assault over the past month. Students and staff joined together to fill 100 personal care bags to donate to the Domestic Violence of Herkimer County and YWCA Sexual Violence Services as a part of the SUNY's Got Your Back Campaign.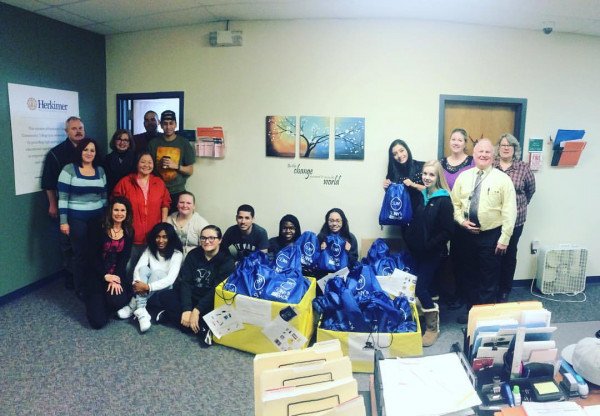 At the end of each semester, Herkimer College treats students to a midnight breakfast on the last day of classes. On December 14th, several faculty, staff and trustees volunteered their time to serve breakfast to the students and provide them with well wishes for final exams and the upcoming break. This tradition is always a fun and rewarding way for our college leaders and employees to engage with students and show them how much they care.
College employees also rallied for another successful campaign to help support the good work of the United Way of the Valley and Greater Utica Area. The total pledged this year is up almost six percent from last year, surpassing the College's goal for the third year in a row.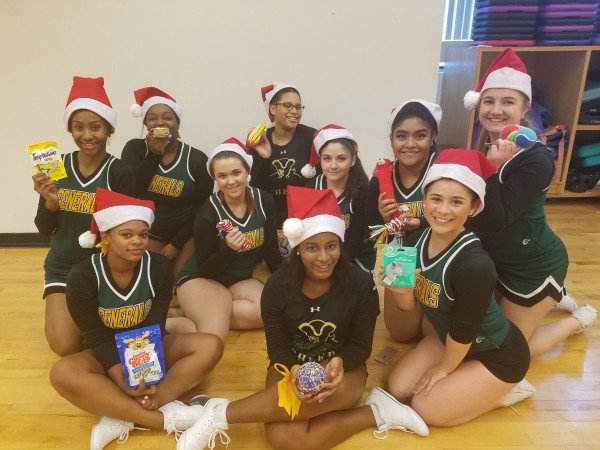 The examples of our students and employees showing care and compassion for each other, our neighbors and causes in the greater community are countless. This is a wonderful time of year to be reminded of the caring spirit and acts of kindness that are part of the fabric of Herkimer College.