Point of Pride #24 - Student Academic Excellence
February 22, 2017
One of Herkimer College's four core values is excellence. With that in mind, we encourage our students to pursue the highest standards of performance in their academic work. As a result, our students not only shine academically, but they also excel in many areas of their collegiate careers.
Recently, 429 students were awarded academic honors, based on the fall 2016 semester. Included were 164 students named to the President's List for earning a grade point average (GPA) of 3.80 or higher and 265 students named to the Dean's List for earning a GPA between 3.25 and 3.79. These students' names can be found on display in the main corridor of the Classroom-Administration Building.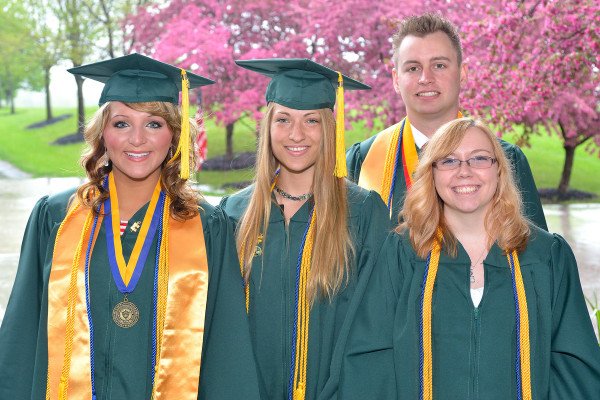 Balancing school work and other activities, including athletics, clubs, community involvement, work and family responsibilities, can be challenging. Our student-athletes are a good example of that. Despite demanding schedules, Herkimer's student-athletes performed exceptionally well this past semester with 52 of 240 student-athletes earning a GPA of 3.5 or higher. During half-time of a recent basketball game, those scholar-athletes were recognized with certificates for their achievement.
Later in the spring semester, new members are inducted into the Phi Theta Kappa international honor society, an organization that recognizes and encourages scholarship among two-year college students. Membership is extended to those students who have achieved a 3.5 or higher cumulative GPA and have accumulated at least 12 credit hours. Currently, there are 250 students who have been inducted into Phi Theta Kappa.
Academically inclined students also have the opportunity for enrichment through Herkimer College's Honors Program. Students with an overall GPA of 3.5 and higher are eligible to earn college credit while exploring an area of interest with a college mentor of their choice. Graduates of the Honors Program, as well as Phi Theta Kappa members and students who graduate with honors, high honors and highest honors are recognized at Commencement.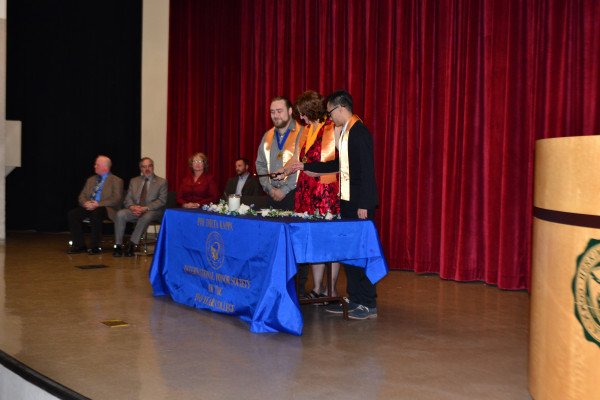 We take particularly great pride in our students' academic achievements. Student success is something that we encourage, recognize and celebrate here at Herkimer College.