Point of Pride #25 - The General Herkimer Mascot
March 6, 2017
In 1777, Revolutionary War commander General Nicholas Herkimer led a brave band of 800 American colonists (called the Tryon County Militia) on a two-day march (which started just down the hill from our campus) to engage the British at the Battle of Oriskany. Some say this battle served notice to the Redcoats that they were in for the hassle of their lives (truer words were never spoken!). General Herkimer was a hero, and brought great pride to this region. The General's spirit of leadership, strength and accomplishment lives on at Herkimer College today!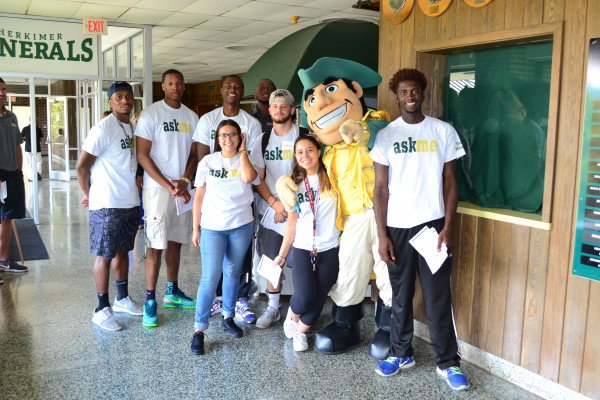 Our very own General Herkimer is the ultimate representation of pride here at Herkimer College. He can be seen leading the crowd in cheers at athletic events, greeting guests at Open House, visiting area schools, and participating in community activities such as a recent Utica Comets hockey game.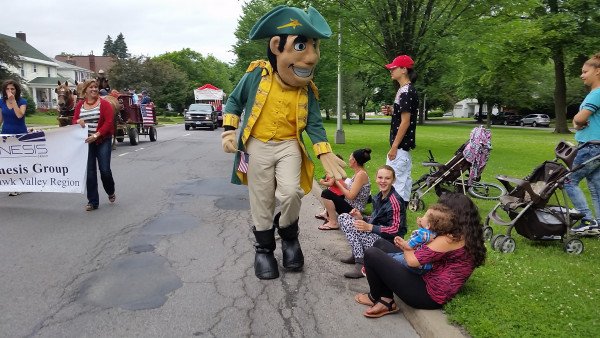 General Herkimer will be participating in the annual SUNY Mascot Madness, a competition between the many SUNY mascots. Starting March 14, let's show our support for the General, just as he shows support for us. Check out this video of the General preparing for the competition here!