Point of Pride #30 – Wehrum Stadium
April 17, 2017
Herkimer College's athletic program began with five sports in 1970 and has grown to include 19 varsity offerings. The College has gained a reputation as one of the nation's most successful junior college athletic programs. As a result, in 2005, the College invested in an outdoor stadium with all-weather, synthetic grass playing surface.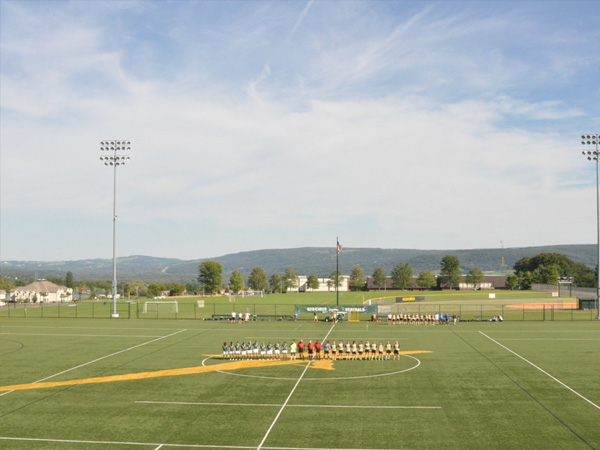 The state-of-the-art field turf facility, Wehrum Stadium, is named for legendary lacrosse coach and professor emeritus Paul Wehrum. The stadium features home, away and officials' locker rooms, and an athletic training room. The complex has a full-service concession stand, press and television broadcast box, stadium bleacher seating, broadcast-quality lighting, VIP guest area and rest room facilities.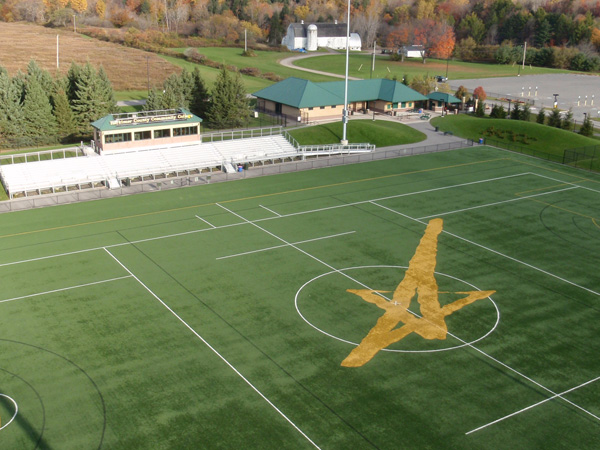 Wehrum Stadium is the site for many special events including NJCAA regional and national tournaments, high school and club contests, sports clinics and summer youth athletic camps. Director of Athletics Don Dutcher believes that Wehrum Stadium is an asset to both the college and the community. "Wehrum Stadium has attracted many student-athletes to choose Herkimer," said Dutcher.