Point of Pride #34 - Financial Aid Office
June 7, 2017
Approximately 80 percent of Herkimer College students receive some form of financial aid, whether it be grants, scholarships, student loans, work study or some combination of these federal and state student aid programs. The Financial Aid office works hard to ensure a smooth application process.
The staff is dedicated to helping students secure the funds they need for their education expenses. They go above and beyond when it comes to creating awareness among students, families and school personnel of the available resources, processes, requirements and regulations.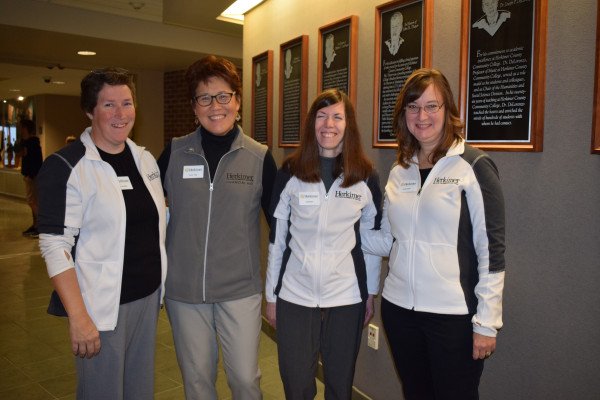 Under the leadership of Sue Tripp, the Financial Aid Office regularly offers application workshops for students and families regardless of where they plan to attend the college. Additionally staff are on hand at college recruitment activities and events to provide information and answer questions.
The knowledge and skills of the Financial Aid Staff is impressive, but what's more inspiring is the care with which they assist students. Whether it is helping students with loss of financial aid as a result of academic difficulties, or helping first generation college students navigate the complicated world of financial aid, the staff do it with compassion.
Senior Financial Aid Assistant Pat Miller recently was honored by On Point for Students as a Campus Angel (for the second time in her career). Utica On Point Director Kevin Marken said, "As a campus angel, Pat has shown great compassion, leadership and service to low income and first generation college students, finding creative ways to help them to succeed. She is known for going the extra mile and always helping students to forward their educational dreams." This is a great example of the impact our financial aid professionals make on the lives of students.