Point of Pride #36 - Assessment and Institutional Effectiveness
July 12, 2017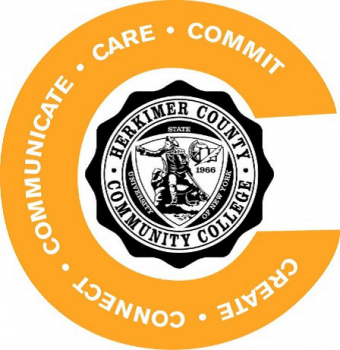 As stated by HigherEdJobs, "Institutional effectiveness on a campus is a complex recipe of assessing current status, designing a change process, educating leaders, working together to create goals and the commitment to implementing change."
The office of Institutional Effectiveness, managed by Mary Ann Carroll, Assistant Dean of Academic Affairs, Assessment and Institutional Effectiveness, is a "behind the scenes" office that facilitates and oversees the institution's efforts in the areas of assessment, planning and accreditation. The mission of Institutional Assessment at Herkimer is to evaluate the efficiency of programmatic, unit and operational goals in a comprehensive, systematic and reliable format that demonstrates the College is effectively accomplishing its mission.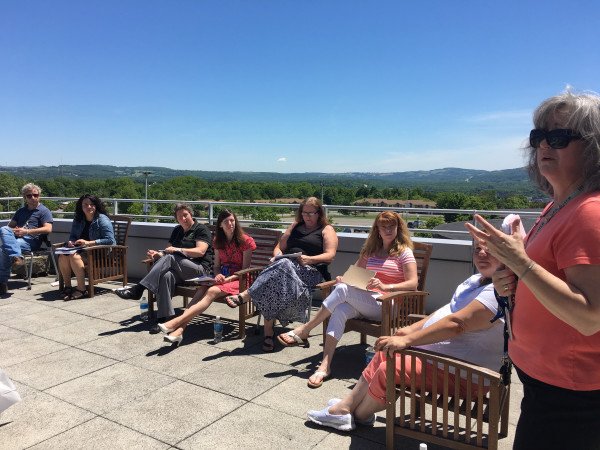 The Student Learning Outcomes assessment processes are coordinated and monitored by the faculty Academic Assessment Committee that serves to promote a campus culture of assessment and continuous improvement in teaching and learning at course, program and institutional levels. Research Assistant Rebeccah Socolof and Director of Institutional Research Karen Ayouch work closely with Carroll, supporting the efforts of assessment and institutional effectiveness. The Strategic Planning & Institutional Effectiveness Committee and the Institutional Effectiveness steering team, both under the leadership of Assistant Dean Carroll, are responsible for guiding the strategic planning and institutional effectiveness efforts.
The institution maintains full accreditation by the Middle States Commission on Higher Education, recently reaffirmed as a result of a progress report. The offices of Institutional Effectiveness and Institutional Research, the Institutional Effectiveness Steering Team and the Strategic Planning and Institutional Effectiveness Committee worked collaboratively to research, organize, write and proof-read the progress report required by Middle States. Accreditation is based on continual improvement and fulfillment of operational and strategic goals, as evidenced by the efforts and achievements of all college departments/divisions. This is a testament to our faculty, staff and unit leaders who work diligently to uphold a standard of excellence that serves our students and fulfills the mission of our college.
The Office of Institutional Effectiveness is also leading a campus effort to ensure service quality and consistency with a new Service Excellence and Communication Plan. The program kicked off in the fall of 2016 with a campus presentation and all employees receiving 'commitment to excellence' lapel pins. Employees then attended a service excellence workshop where they were introduced to the plan and asked to commit to the five C's: communicate clear, positive messages; create an exceptional campus environment; commit to excellence in service; care for our campus community; and connect with co-workers, students and visitors – all to create the premier two-year college experience for our students. The campaign adopted the slogan, Herkimer College – your community college -- where every student counts and every employee makes a difference.
Dedicated to a strategic process of continual self-improvement through evidence-based decision making, Herkimer is constantly evaluating progress and analyzing results to ensure we achieve our mission in ways that reflect our core values.