Point of Pride #5 – Our Faculty
July 11, 2016
The life blood of any institution of higher education is the faculty, and at Herkimer County Community College, we have some of the very best! Our founding faculty took a chance on a start-up college without a campus and established a solid foundation for a premier academic experience which continues today. Many of our faculty have made lifelong careers here at Herkimer, creating a strong sense of community and a caring environment.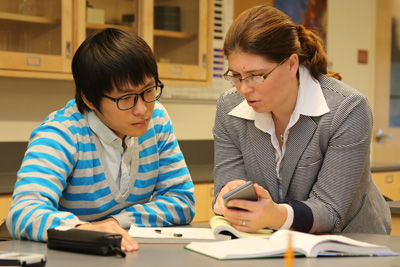 Whether on-campus or online, our faculty bring excellence to the classroom and are committed to teaching and learning. They are also academic and club advisors, coaches and mentors. Through their many roles, faculty help guide and support students in their efforts to overcome challenges and meet their academic goals.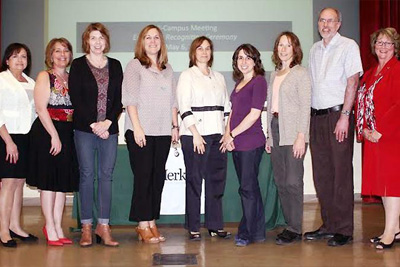 We are proud of the credentials, skills and experience our faculty bring to Herkimer. Several faculty have earned doctorate and professional degrees elevating the academic reputation of our institution. While our faculty are frequently recognized among their peers locally, statewide, nationally and even internationally, one of the most prestigious awards a Herkimer College faculty member can receive is the SUNY Chancellor's Award for Excellence.
This year, Assistant Professor of English Andrew Devitt joined the ranks of 34 Herkimer College faculty who have been recognized with the SUNY Chancellor's Award for Excellence in Teaching. Mr. Devitt, like many Herkimer faculty, has a reputation for providing individual attention and support in the classroom and reaching his students on both an intellectual and personal level. He serves as a wonderful example of the excellence and student-centered commitment that define our faculty.
The mission of Herkimer College is to serve our learners by providing high quality, accessible educational opportunities and services in response to the needs of the local and regional communities. We certainly could not do that without our dedicated and caring faculty.