Integrated Strategic Planning
Aligning strategic goals, initiatives and plans.
"The institution's planning processes, resources, and structures are aligned with each other and are sufficient to fulfill its mission and goals, to continuously assess and improve its programs and services, and to respond effectively to opportunities and challenges".
–Middle States Commission on Higher Education (MSCHE) Standard VI
Strategic Plan
Herkimer College completed a one-year, inclusive process to develop its 2022-2027 Strategic Plan. The Steering Committee approached the plan to build a framework for student success, sustainability and compliance. Review and revision of its guiding principles, mission and vision, institutional priorities and core values resulted in a fresh perspective on the college's 50+year legacy of excellence. In the new Strategic Plan, the college celebrates the lasting value of its rich history with an emphasis on an innovative future of growth. Herkimer College is committed to offering culturally diverse opportunities and choices that connect students through valuable partnerships both inside and outside of the classroom. Herkimer continues to grow in areas of technology, program development, facilities and a staff of caring professionals.
Herkimer College engages in an integrated strategic planning process whereby the strategic goals and expected outcomes are aligned with master plans that serve as a guide for all operational planning of instructional and non-instructional departments. The Integrated Strategic Planning model shows the relationship between Herkimer's guiding principles and action-oriented plans. The Strategic Plan is assessed annually as reported in the Institutional Effectiveness Report Card. Strategic planning processes are reviewed and revised on a cyclical basis, facilitated by the College's Institutional Effectiveness (IE) Committee.
Shared Governance and Executive Council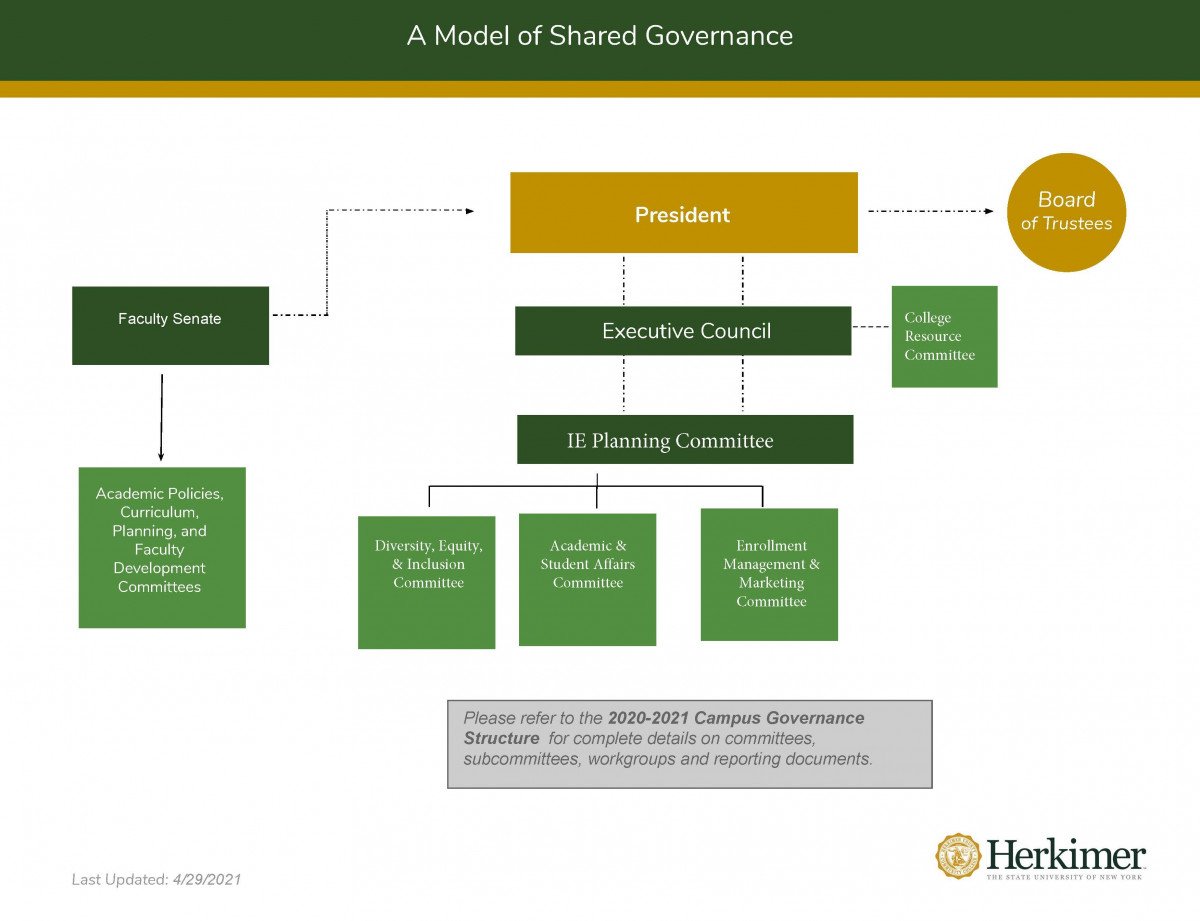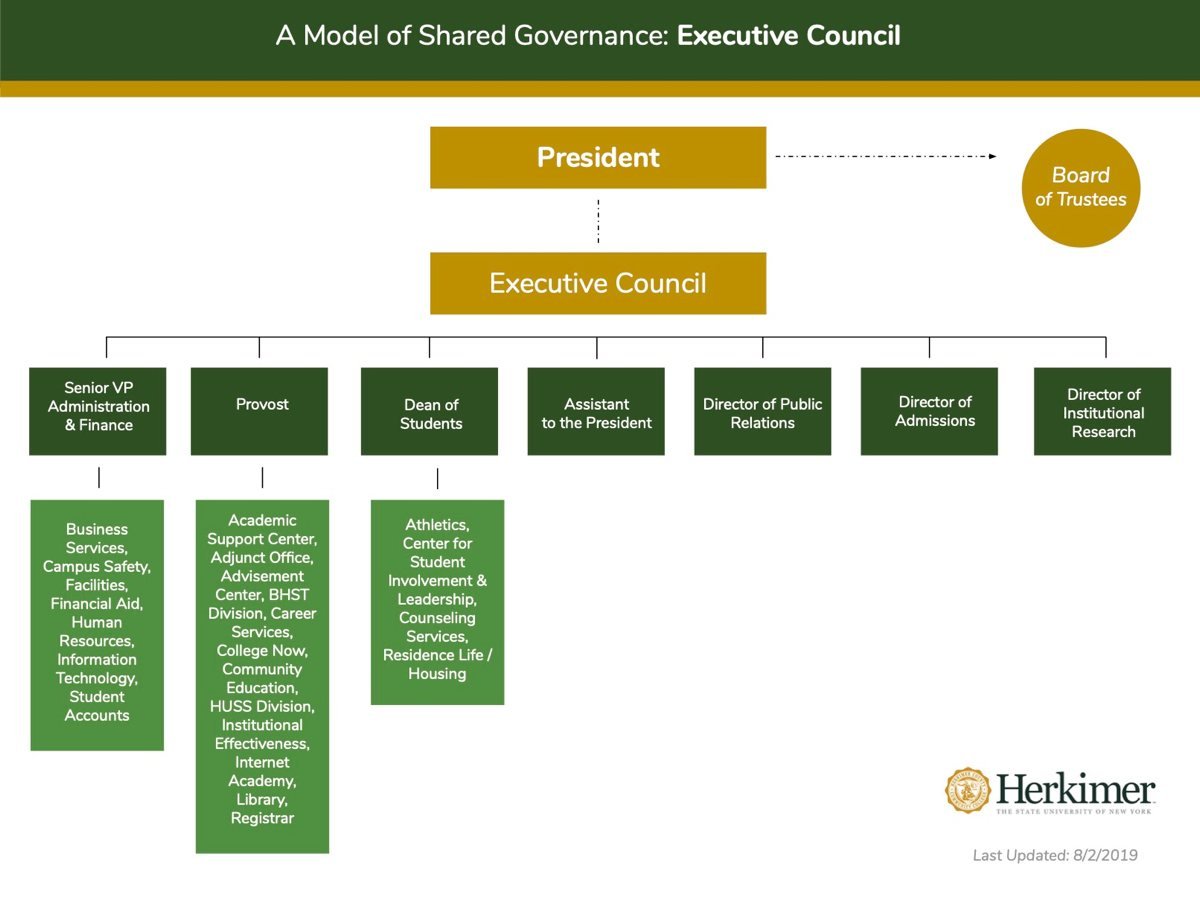 A collaborative resource-allocation process includes decision-making that aligns allocation of resources with college priorities, as noted on the Resource Allocation Form. The College Resources Committee works closely with the IE Committee to ensure a smooth, complete process. Department Operational Plans are aligned with Strategic Integrated Planning using Taskstream AMS.
The College's mission to provide quality education is in one way measured through its Quality Rubric, developed in support of the Core Values. Measuring what we value gives us the pulse on how well operations and offerings are serving our diverse learners and our campus communities. In response to internal research on communications and student success, the College developed and implemented a Service Excellence campaign stating that "We Will" commit to maintaining and improving levels of service excellence within our areas of operation. Those Service Excellence precepts guide interactions and remind students, faculty, staff, administrators and visitors, that Herkimer College (is) your community college, where every student counts and every employee makes a difference.