Media & Communications
The Office of Public Relations serves as a centralized source of information about the College, keeping the public and the media informed through news releases, social media, the College websites, and the biannual magazine, Connections. College publications, photography, and advertising are also coordinated through the Public Relations department.
Media Contact
For inquiries or to request faculty expertise for articles or commentary, contact Rebecca Ruffing, Director of Public Relations, at (315) 866-0300 x8259.
Image Release Policy
As a student, faculty or staff member, or visitor to the campus of Herkimer College or at an event not on campus, but sponsored by Herkimer College, you grant permission to Herkimer College and/or its assigns, its clients, or agents, full permission to use, publish, and copyright, either in whole or in part, photographs or other images or likenesses of yourself in the form of videotape, film or digital stills, or any other medium. Such material may be used with or without your name in publications, television, billboards, online, social media and other media for promotion and advancement of the College. You give this permission without expectation of any remuneration. If you do not consent to this general permission, you must contact the Director of Public Relations, in writing, at Herkimer College, 100 Reservoir Road, Herkimer, NY, 13350.
Brand Graphic Standards Guide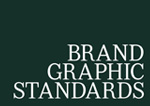 Brand Graphic Standards Guide (12.5 megabytes)
Logo Library
NOTE: Do not right click and save image examples below. Please right click the links below the image to download the file you need. Please review the Brand Graphic Standards Guide for proper use of all Herkimer College logos.

Herkimer College Signature

Herkimer College Logo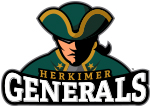 Herkimer Generals Signature