Office of the President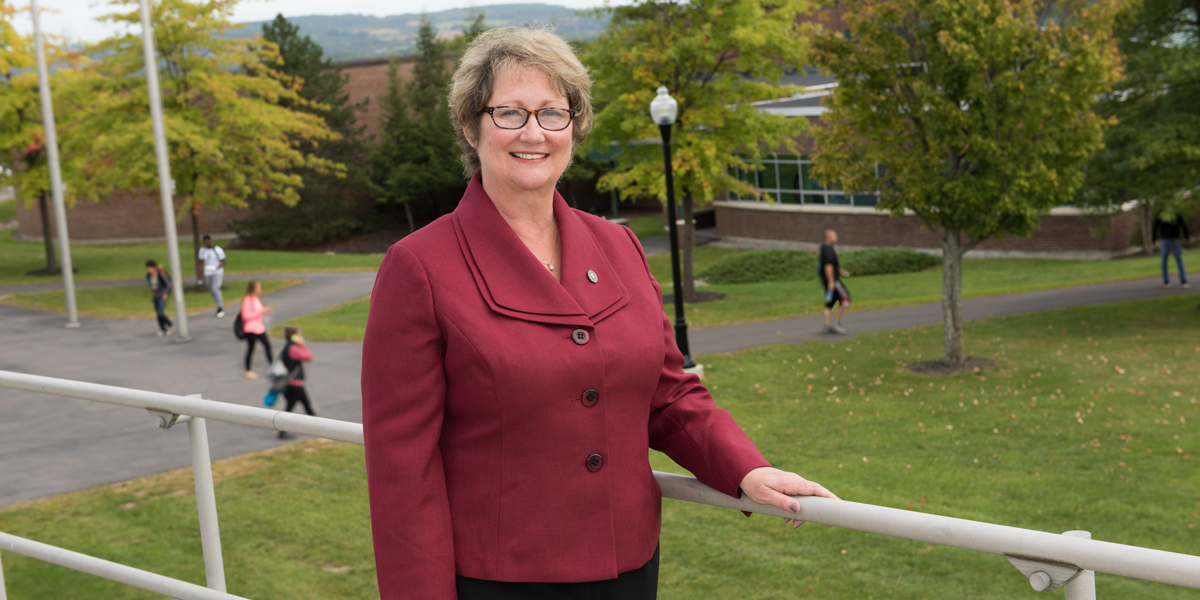 Welcome to Herkimer College! For nearly six decades, Herkimer College has maintained a reputation of academic excellence fostered by dedicated faculty, innovative programs and outstanding support services. We take great pride in offering a premier SUNY two-year college educational experience.
More than 40 associate degree and certificate programs are offered in the areas of art, business, communications, criminal justice and law, education, healthcare and service, liberal arts, science and technology. Twenty one degrees and three certificates, as well as support services, are available completely online through the College's Internet Academy, making it convenient for nontraditional students to pursue degrees or enhance their skills.
Herkimer College offers a full college experience with many opportunities to get involved. With a variety of student clubs and organizations and an active student activities calendar, there are endless ways to make friends, develop leadership skills and explore new interests. Additionally, our nationally-ranked athletic teams provide plenty of ways to show school spirit.
Most importantly, the Herkimer College community is committed to helping you reach your goals. We are proud to rank as a top two-year community college nationally for student success, based on graduation and transfer rates. More than 60 percent of our students continue their education at four-year colleges and universities.
More than 24,000 graduates are proud to call Herkimer College their alma mater. We hope you will join them.
Sincerely,


Cathleen C. McColgin, Ph.D.
President