Herkimer County Veterans Memorial Park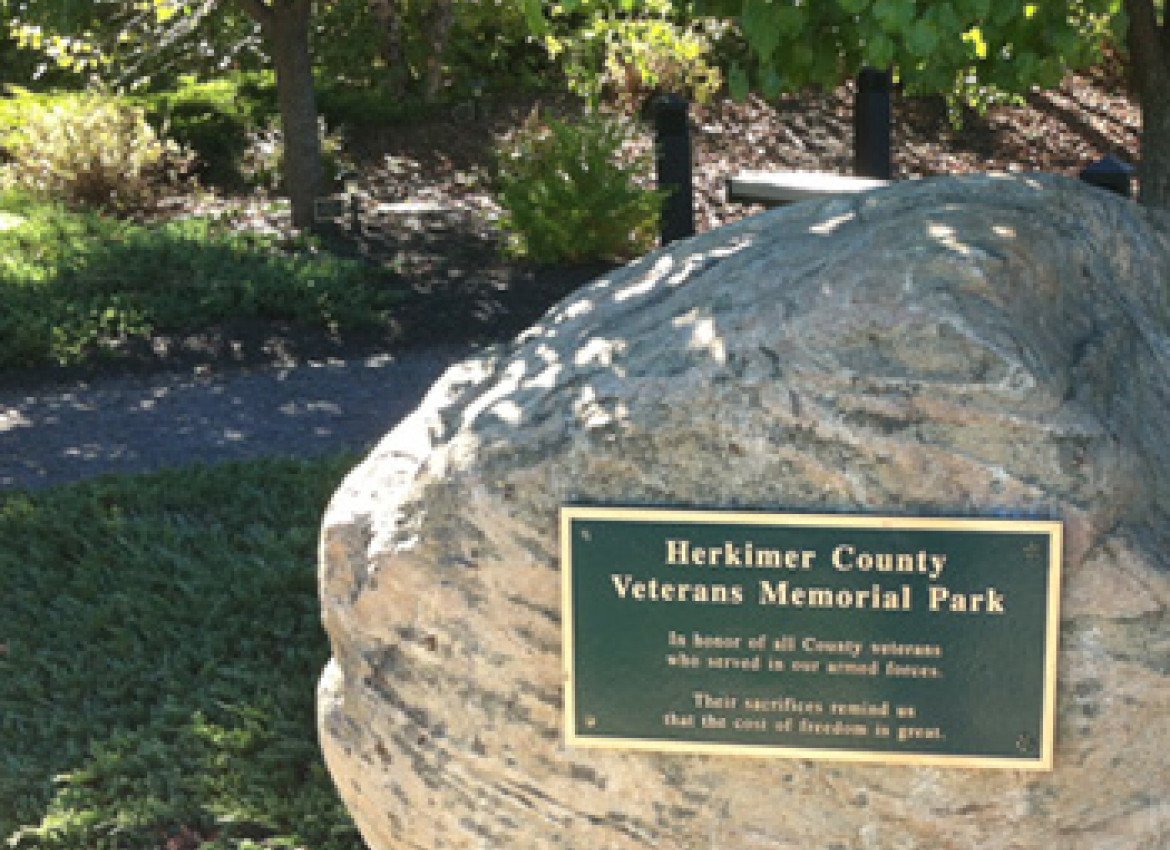 Honoring the sacrifice of community veterans and their families.
Located at the north end of the Herkimer College campus at the entrance to Wehrum Stadium, the Veterans Memorial Park honors the men and women of Herkimer County who have served America honorably in the armed forces. Featuring a black granite wall engraved with the names of more than 650 veterans, the park stands as a reminder of the sacrifices and dedication of those who earned our freedom.
Veterans included at the memorial
Call (315) 867-1127 or email rlouis@herkimercounty.org for more information.