Residence Life & Housing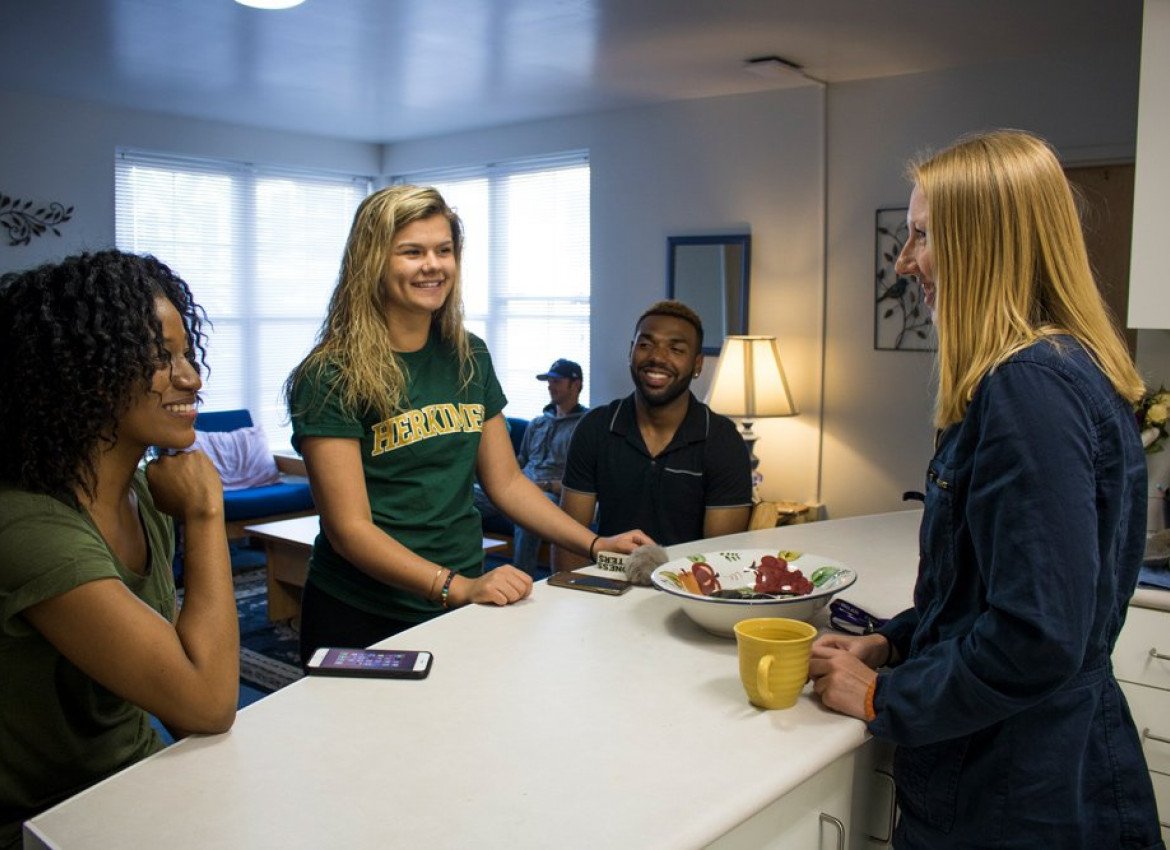 The complete college experience.
Students who choose to attend Herkimer College do not just benefit from a high-quality education, nationally-ranked athletics, and outstanding student success rates. They can also enjoy the complete college experience by living on campus.
The Herkimer College campus
Our apartment style housing allows students to gain independence and responsibility as they pursue their education. Herkimer College offers a wide variety of events, organizations, and activities. Campus safety is a top priority, so parents and students can have peace of mind.
For students who miss the deadline or prefer not to live in campus apartments, off-campus housing is available.
For more information on student life at Herkimer College, check out these helpful links:
Want to learn more about residential life? Contact the Office of Residence Life & Housing staff at (315) 574-4016.