Michael S. Testa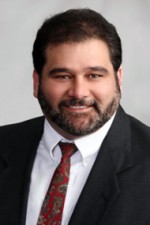 Michael S. Testa, of Frankfort, was appointed to the Herkimer College Board of Trustees in November 2010. Mr. Testa's appointment is for a term of seven years to expire in 2017.
Mr. Testa is employed as a network administrator for Herkimer County. He holds an associate degree in computer information systems from Herkimer College, and a bachelor's in computer information science and master's in business administration from SUNYIT.
Mr. Testa is a Town of Frankfort Board member and a member of the Board of Wardens for the Frankfort Fire Department.