HerkApp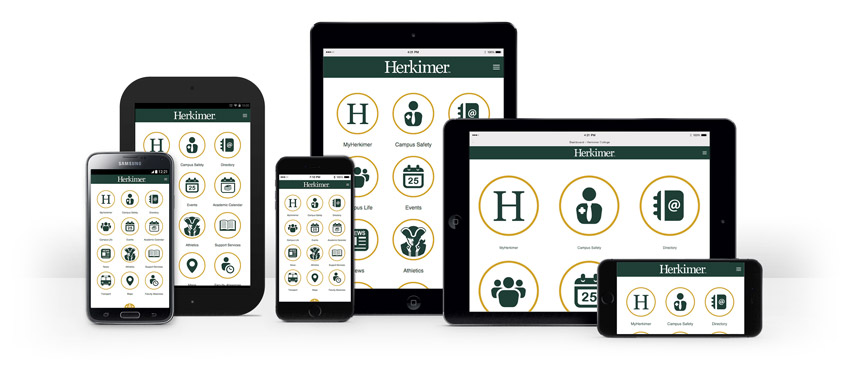 Accessible on all devices. No installation required.
Welcome to the Herkimer College mobile dashboard! Designed with students in mind, the dashboard provides quick and easy access to information using your smartphone or tablet. From the latest campus events to the shuttle schedule to important phone numbers, the info you want is only a click away.
Click here for instructions on how to add the Herkimer Mobile Dashboard shortcut to your device.
Please report any issues or send feedback to help@herkimer.edu.