Personal Counseling
Do not suffer in silence. The Counseling Center can help!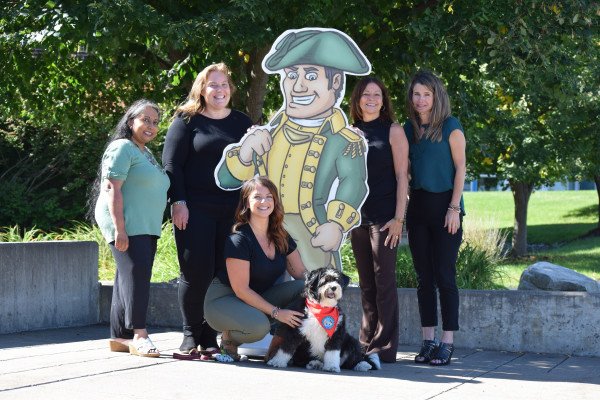 It is common for students to experience challenges that can be helped with counseling. Whether you are a traditional student or a person entering college later in life, the road to academic success can be bumpy at times. The counselors are ready to listen, without judgment, and help you figure out the next step. If we cannot assist you, we will refer you to college offices, community services, or emergency services that can. We can also point you in the direction of the right resources.
To make an appointment, call the Counseling Center at (315) 574-4034, email them at counseling@herkimer.edu, or stop by the office located in CA 130.
Meet Jane!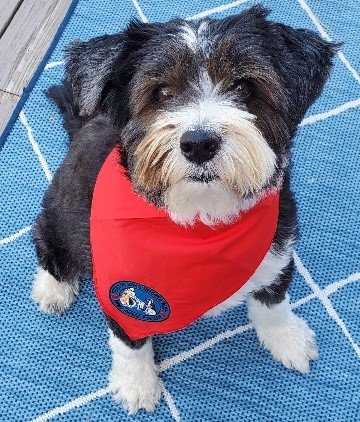 Jane, Certified Therapy Dog, has joined Herkimer College this fall. Jane is part of the Counseling Department and will be participating in Animal Assisted Therapy (AAT) with her handler, Kaitlyn LaPolla, LMHC. There are many benefits of AAT, such as providing comfort, reducing loneliness, reducing stress levels, and reducing symptoms related to depression or anxiety. These benefits occur as a result of petting an animal or simply being in their company! AAT also promotes positive conversation, emotional awareness, and increased self-esteem. Jane will be available for office hours to visit with students, be present at some campus events, and is excited to get to know the students! For Jane's office hours, stop by the Counseling Center in CA 130. The Counseling Center is prepared to make accommodations for any students who may not be comfortable with dogs.
Working Together to Help Students
A new partnership between Herkimer County Community College and ICAN connects students with short-term and long-term case management, mental health services, and other basic needs. Students who are struggling can gain access to help and guidance in many areas:
Case management
Medication resolution assistance
Access and referrals to mental health and physical health providers
Collaboration with community agencies
Access to the ICAN Provider Network
Life coach or life skills mentoring
Psychiatric services consultation
Access to long-term mental health treatment
Housing and food insecurity needs
Talk with the Counseling Center about your specific needs.
Adulting 101: Life Skills for Everyone
College is a time of intense learning, career exploration, personal growth, and doing laundry, making appointments, managing time and money, cooking, organizing, building friendships, and staying healthy. Weekly sessions will cover different topics and include discussions, guest speakers, demonstrations, and hands-on activities. Students who complete the series will have a personalized toolkit to use and build upon as they continue college and beyond.
For more information, contact Maimun Khan, ICAN Community Care Coordinator, at (315) 866-0300, ext. 8452 or khanmn@herkimer.edu
Don't take your mental health for granted. It is just as important to attend to your mental health as it is to your physical health. Check out our Resources Page for helpful information on wellness and self-care.