First Year Experience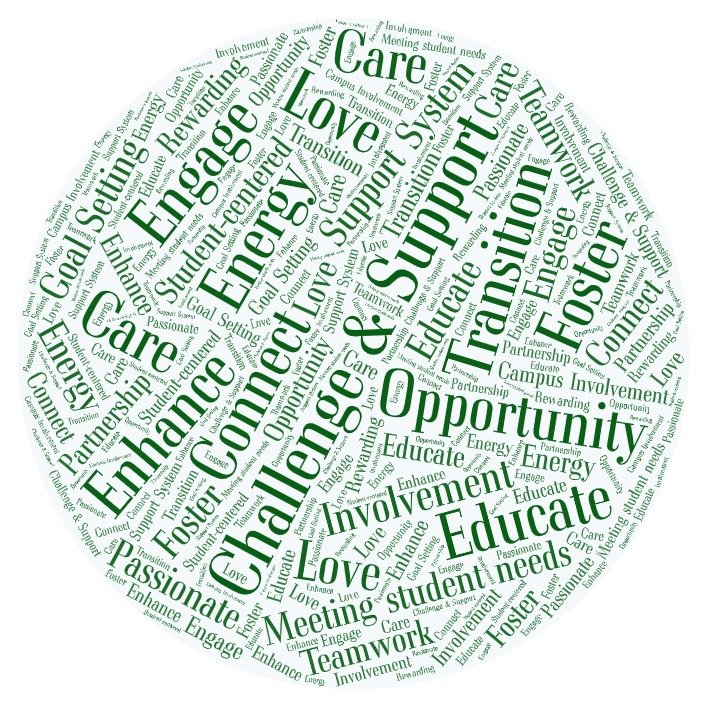 Your journey begins here!
Welcome to Herkimer College. We are excited to have you join our student-centered college community. We understand that transitioning to college may be challenging. That is why we have developed the First Year Experience program. Throughout your first year, you will learn how to be a successful student here at Herkimer. You will also have many opportunities to develop meaningful connections with faculty, staff and fellow students.
Studies show that students who make connections during their first year of college have a better chance of performing well academically and reaching graduation.
The First Year Experience program includes four major components:


New Student Orientation
New Student Orientation is a crucial part of building your success network at Herkimer. It is designed to help you feel welcomed, with a focus on supporting your academic and social transition to Herkimer College. You will have the chance to meet new friends, become familiar with campus resources, attend interesting programs, and have FUN!
Several virtual New Student Orientation sessions will be offered for students entering for Fall 2022. Orientation is mandatory for all new students, and students are expected to attend at least one virtual session. Register for your virtual New Student Orientation session here.



Orientation Course in GO
The purpose of the Orientation course is to help new students become familiar with all of the services and resources offered at Herkimer College. This course also enhances and reinforces the information shared during the virtual New Student Orientation program.
The Orientation course can be accessed through Herkimer Generals Online or GO, and content will be available five business days prior to the start of classes. The course is self-paced and students are expected to complete the modules (orientation sessions) within the first month of classes. The course content is available to students for the entire semester so information can be referred to at any time.
All new and transfer on-campus and online students are enrolled in the Orientation course.


First Year Academic Advisement
Your academic advisor is your partner for success.
You'll be assigned an academic advisor to help you successfully achieve your educational goals. The advisor's chief responsibility is to help you plan your program of study. Generally this includes, but is not limited to:
explaining your academic program as it relates to career and/or transfer goals;
helping you to understand graduation requirements in your curriculum;
providing information and access to the College's counseling services;
assisting with scheduling and course adjustments (drop/add); and
providing referrals and advice to ensure academic progress.


First Year Student Seminar
The purpose of First Year Student Seminar (FS100) is to help you make a smooth transition to college as well as equip you with strategies for success that can be used throughout college and beyond. The goal is to promote academic success and personal development of all students regardless of whether they are transitioning to college directly from high school or from another college, or living on or off campus.
Starfish
Your one stop shop for success! Instructors will utilize this tool to keep you up-to-date on how you're doing in class, raise concerns or share kudos! You can also use Starfish to schedule appointments and access additional resources.
Starfish Profile Setup Information
For More Information
Contact Vicki Brown or Katie Scanlon with any questions related to the First Year Experience program.