College Overview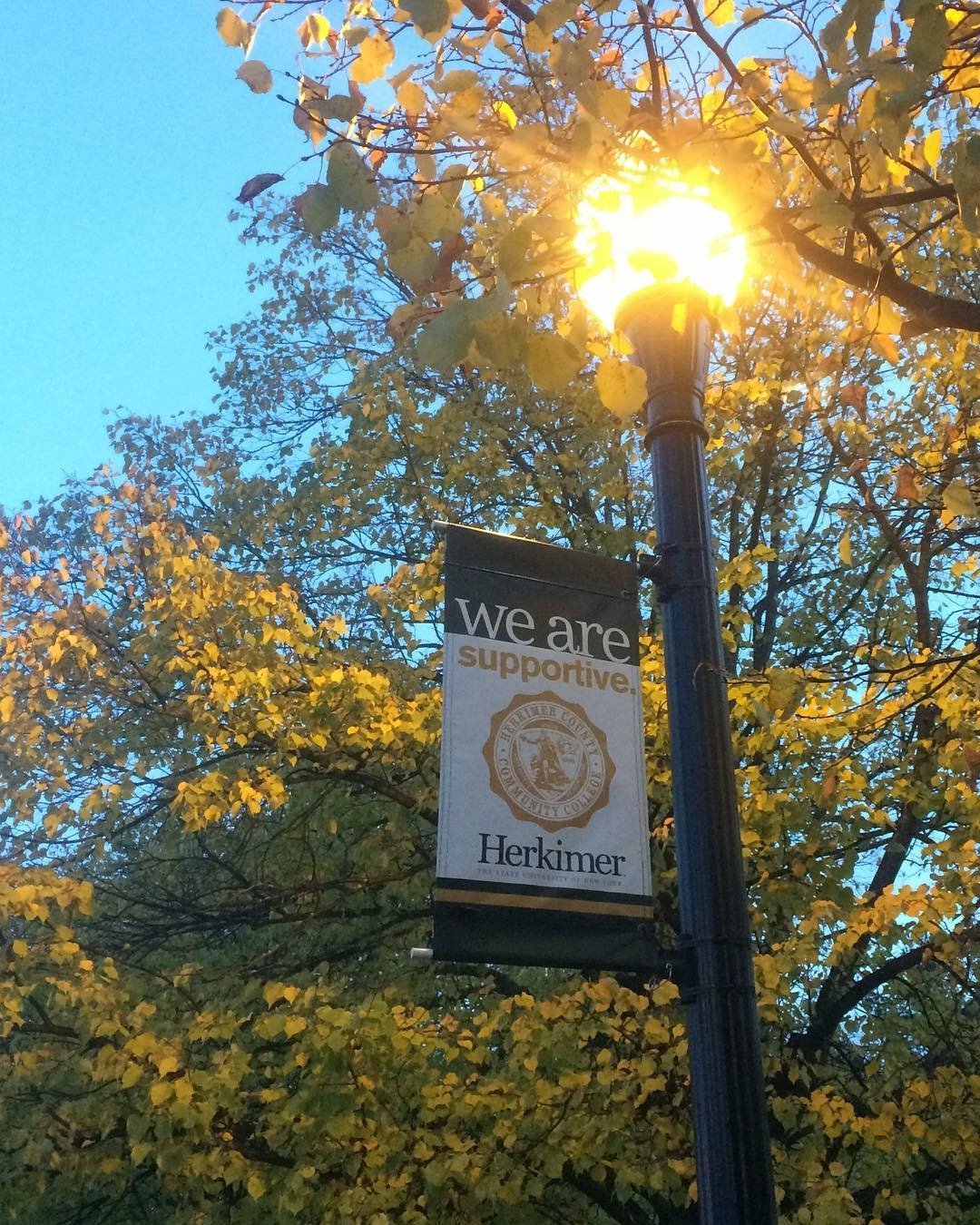 Founded in 1966 and located in central New York State, Herkimer County Community College (Herkimer College) is one of 30 community colleges in the State University of New York (SUNY) system.
The village of Herkimer and its surrounding communities are part of the Mohawk Valley region, with the cities of Little Falls to the east, and Utica and Rome to the west. The area is made up of family-oriented communities comprised of small towns and villages offering a full range of services and amenities in a relaxing setting. The area boasts a low-cost of living and good quality of life. The region is home to 25,000 college students on 10 campuses, the closest being SUNY Polytechnic Institute (SUNY Poly), Utica University, and Mohawk Valley Community College.
Herkimer College is sponsored by Herkimer County and is governed by a 10-member Board of Trustees. The Herkimer County College Foundation, Inc. helps the College secure resources that allow us to continually enhance the quality of our offerings and provide life-changing opportunities for students.
Herkimer College offers a variety of associate degree and certificate programs in art, business, communication arts, criminal justice and law, education, healthcare and service, liberal arts and sciences, and STEM, and is a leading provider of 21 fully-online degree programs and four online certificate programs offered through the Generals Online digital learning platform.
With more than 160 articulation agreements with four-year public and private colleges and universities, Herkimer provides a solid foundation for students who wish to continue their educations.
The College also is committed to developing new in-demand programs that are critical to filling needs in the local workforce. Most recent examples include an Emergency Management certificate program and a Logistics Management Essentials micro-credential program.
Our student body of approximately 2,500 hails from throughout the nation and several foreign countries. With on-campus housing for more than 600 students, a nationally-ranked athletics program, and a variety of student activities, clubs, and events, Herkimer College students enjoy the complete college experience. What's more, our nationally recognized Herkimer Generals athletic program is consistently ranked among the best Division III, non-scholarship programs.
Herkimer College recently rolled out a new five-year institutional strategic plan, Building on our Legacy; Investing in the Future. The plan is a road map for the various campus master plans and operational plans, and is focused on providing relevant, flexible, and just-in-time programs and services to meet the changing needs of both traditional and non-traditional students. The plan provides the institution with the inspiration and adaptability for an exciting future.
The Middle States Commission on Higher Education (MSCHE) accreditation of Herkimer College was reaffirmed, effective March 4, 2021. The College received several commendations including accolades for the quality and innovation of the Internet Academy and its course refresh process; the establishment of the General's Cupboard food pantry; the College's commitment to diversity, equity and inclusion; and implementation of a program prioritization process and updated program development process.
In partnership with other colleges in the region, Herkimer has received a National Science Foundation grant to offer an LSAMP program, focusing on underrepresented minority students in STEM degree programs. Herkimer also was selected for the Second Chance Pell award program, expanding access to Federal Pell Grants for incarcerated individuals, resulting in an increased capacity for students enrolled in our College-in-Prison program at Mohawk and Mid-State correctional facilities.
This is an exciting time in the Mohawk Valley region. The influx of new investment in our region is an opportunity for innovation and growth in technology, advanced manufacturing, healthcare, and more. Several new distribution centers, a new entertainment center featuring three ice rinks, a new chip-fab plant, and a new state-of-the art hospital are all within 20 miles of Herkimer College. This is truly the right place at the best time.